A SWITCH PORTFOLIO WITH A FUTURE
The growing number of power-hungry devices and applications is increasing the need for high-performance nodes in networks. With the new XS-series switches, we're adding the aggregation level for creating hierarchical switch infrastructures to our LAN range. These aggregation switches network subordinate access switches and thus form the basis for connecting up a very large number of devices – with maximum failover reliability. Three models with different performance levels find their way into our portfolio.

FOR COMPANIES, AUTHORITIES AND SCHOOLS OF DIFFERENT SIZES
The new aggregation switches enable networking solutions of different sizes and complexity to be implemented, covering the network requirements of small through medium-sized companies, authorities and schools. Depending on the size of the installation, the switches can be integrated into the network topology either as a central core switch on the top level facing the WAN (two-tier design) or as a distribution switch on the second level between a core and the access switches (three-tier design).

SINGLE SOURCING – IT ALL COMES FROM ONE MANUFACTURER
With the launch of these high-performance switches, the LANCOM portfolio will now become a single source in the area of LAN, as it already is in WAN, WiFi and Security. In combination with the LANCOM Management Cloud, you also experience highly automated, holistic network orchestration for all LANCOM products on top of this.

FULL LAYER-3 SUPPORT - GREATER EFFICIENCY THROUGHOUT THE NETWORK
As of LCOS SX operating system version 5.10, all LANCOM aggregation switches are now fully layer-3 capable and offer dynamic routing. Until now, this algorithm was performed exclusively by the infrastructure routers. With the new full layer-3 support, the switches now handle dynamic routing within the network, so taking the load off of routers and gateways, which can now focus their capacities on external data traffic. The result: Greater efficiency throughout the network.
Get to know our NEW switches!
Wi-Fi , VPN and firewall solutions – all these segments with the impressive and well-known quality of LANCOM are already familiar to you! We're now completing the picture and extending our portfolio with an important element, allowing you to operate a uniform network infrastructure: the LANCOM aggregation switches.
Their launch adds the important functional level of the aggregation switches to our product portfolio, now enabling a hierarchical switch infrastructure, which is of particular necessity to large infrastructures with many devices or distributed over a large number of buildings. A high-performance aggregation switch serves as the distribution base for subordinate access switches. In addition, stacking allows the network to be easily expanded, making it future-proof and flexible.
Technical highlights of the aggregation switch family
All ports natively available (maximum flexibility with minimum TCO)
Use of standard industry ports only
Cutting-edge multi-gigabit technology
Combo downlink ports
Combo uplink ports
Maximum uplink capacity of up to 100G
Guaranteed security standard: backdoor-free
LANCOM fail-safe stacking (high availability of the stack)
Full layer 3 functionality through VRRP, DHCP, static and policy-based dynamic routing via OSPF v2/v3 (XS-6128QF also BGP4)
Option of redundant power supply and fans
Front-to-back airflow
How LANCOM aggregation switches can optimize your business
Our LANCOM aggregation switches offer you everything you need, without hidden costs. To give you the best possible investment protection and planning security, we've consciously opted for a complete design rather than a modular design.
Decide yourself whether you want to operate the switches via the LANCOM Management Cloud or as stand-alone – you can do either.
The complete design makes time-consuming and costly retrofitting of modules a thing of the past.
Profit from industry standards for maximum planning security without hidden costs.
A 5-year manufacturer warranty, and free firmware updates for the entire product life cycle.
In addition to outstanding technology and IT security, our products stand for transparency and investment protection "made in Germany".
Distinguished quality
Bearing the "IT Security made in Germany" quality seal, LANCOM offers top-class product quality from Germany: maximum security, guaranteed backdoor-free, GDPR compliance. Unparalleled reliability ensures business continuity for many years.
The building block for a perfect network
From routers to switches, right through to access points – you get everything from one source, from a sole manufacturer. But that's not all: LANCOM products have been developed so that they can be perfectly coordinated to get the most from your network.
Centralized management
The LANCOM Management Cloud is the first hyper-integrated management system in the world that intelligently organizes, optimizes and controls the entire network architecture – routers, switches, access points and firewalls. Time savings of up to 75 % for every network configuration!
Convincing quality for high-performance networks
With aggregation switches of LANCOM, you not only get a high-performance all-in-one package for optimum use of your network structure, but also all the other elements that make the overall portfolio of LANCOM special and unbeatable, of course!
Efficient administration

LANCOM switches work in perfect harmony with all LANCOM devices, making network administration uniform and easy. Top-notch efficiency is offered by the LANCOM Management Cloud: thanks to hyper-integrated network management with radically simplified configuration.
Excellent performance

When devices of different manufacturers are deployed, management becomes complex, configuration prone to error, network performance impaired. LANCOM switches are the cherry on the cake of every network. Failures are drastically reduced and the network reaches a maximum level of performance.
Lightning-speed support

With LANCOM switches, you not only get reliable support, but also continuous development resources to assist you, providing rapid solutions for network problems and thus avoiding economic losses.
The right networks for your scenario
One access switch for networking two to three access points, three to four connected checkouts, an office computer and a WAN gateway usually suffices for a normal retail store. Companies whose premises are distributed over several floors or even over several buildings, have completely different needs and require aggregation switches to be deployed.
Below, we use two sample scenarios – two-tier and three-tier design – to describe the options for setting up large network scenarios using the LANCOM aggregation switches and access-level switches connected to them.
In each case,stacking technology is used.
Two-tier scenario for small and medium-sized networks
A two-tier scenario is deployed in many small to medium-sized networks. The aggregation switch or aggregation switch stack implements the transition from LAN to WAN. This scenario can be used in buildings with several floors or in schools, for example.
To create redundancy, up to eight aggregation switches can be operated in the stack. A maximum of 64 access switches can be connected up to this stack, each access switch enabling up to 48 free downlink ports. This means: up to 3,024 clients can be connected in this network. This takes into account that one of the 10G ports of an XS-5110F is used to link the LAN infrastructure to a gateway (e.g. a LANCOM ISG-4000).
Three-tier scenario for large and very large networks
A three-tier scenario is deployed in large, very large and highly distributed networks. The aggregation switch or aggregation switch stack forms the connection to the superordinate core level, e.g. to a data center with a core switch. This scenario can be used in campus networks with many different buildings, for example, but also in large enterprise networks with thousands of employees in a high-rise building. In this example, the LANCOM XS-6128QF is used as the aggregation switch and the LANCOM GS-3152XP again as the access switch.
Eight aggregation switches are operated in the stack in this case, too. A total of 160 access switches can be implemented with this stack, each access switch making 48 downlink ports available. This means: up to 160 x 48 clients, i.e. 7,680, can be connected in this network. Connection to the superordinate core level takes place via dedicated uplink ports on these aggregation switches. Owing to the dedicated 4x 50G stacking ports, both non-blocking stacking with 200-Gbps port capacity and a 400-Gbps stacking capacity (full duplex) can be implemented.
Why LANCOM?
Solutions from LANCOM operate reliably in customer networks over many years. The product ranges excel with long life cycles and professional management. Free security and functional updates provide sustainable investment protection and ensure important competitive advantages for customers. Technical support and services are offered by the own in-house Support Center of LANCOM.
We're also the only German manufacturer that promises you the following:
The entire infrastructure comes from a single source – "Made in Germany"
Guaranteed, maximum IT security from the German market leader, complying with the GDPR
Our solutions are guaranteed backdoor-free in accordance with §2.4 of the German EVB-IT Declaration of Trustworthiness
Minimum operating costs for and maximum availability of the components used thanks to centralized 24/7 monitoring and management
Maximum investment protection from free security and operating system updates and the latest technology standards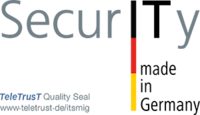 Techpaper "Hierarchical switch infrastructures"
The new techpaper shows the different tasks of the hierarchical levels of a company LAN. It illustrates this using example scenarios with LANCOM switches.You will learn how differently sized and complex company networks can be configured across different hierarchical levels. Furthermore, important terminology and functionalities in the context of LAN infrastructures are explained.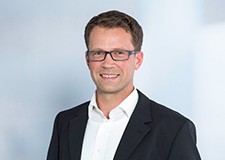 Inquiry
You have questions about our products or solutions, or are looking for a LANCOM sales partner? Then let us know via the contact form below or feel free to contact us by phone.


Inside Sales International Team
Phone: +49 (0)2405 49936 122