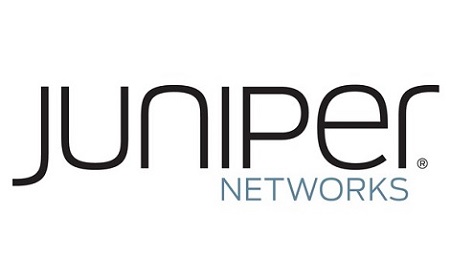 Juniper Wired & Wireless Campus Solutions
Wired & Wireless Solution for small to medium-sized campus networks
This solution for small and medium-sized campus networks enables you to group multiple components into one logical device. By using the Juniper Virtual Chassis technology you can easily configurate and manage your highly available network. The Virtual Chassis can be expanded to up to 10 switches, if required.
The solution presented here describes a verified design for campus networks with wired and wireless access. The network is based on a two-stage design. The core level uses redundant Juniper EX switches. Depending on the operating requirements, the access level consists of Juniper or LANCOM access switches in combination with LANCOM wireless LAN devices.
You can find a more detailled solution brief by Juniper here.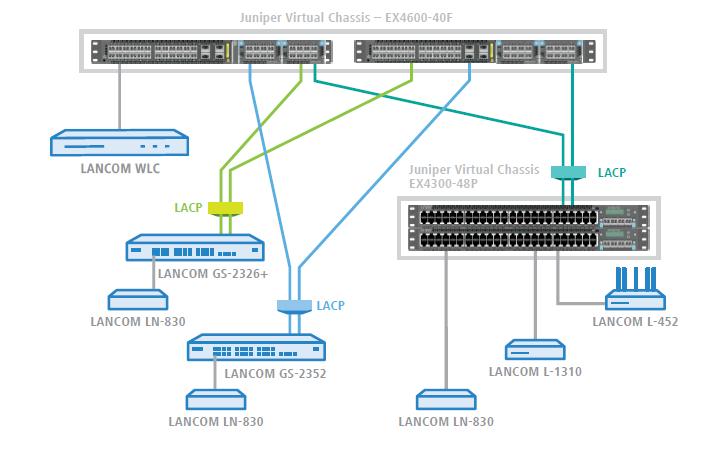 Advantages
Jointly tested by Juniper and LANCOM
High Availability
Compononts can be seperated by distances up to 10km
Link aggregation minimizes the switching times in the event of an error
Access points can be easily rolled out across entire network infrastructures without requiring a prior configuration (zero-touch).
Value
Virtual Chassis for up to 10 components
Juniper Virtual Chassis technology enables high availability of the core element
Extensive optimization tools, like Client-Steering are included
Components
Solutions operates with Juniper EX-Series Switches as well as LANCOM GS-Switches
The Wifi is based on LANCOM Wifi-Controllers of the WLC-series and the current LANCOM Access Points
Would you like to learn more about the solutions from LANCOM?
We would be happy to advise you.