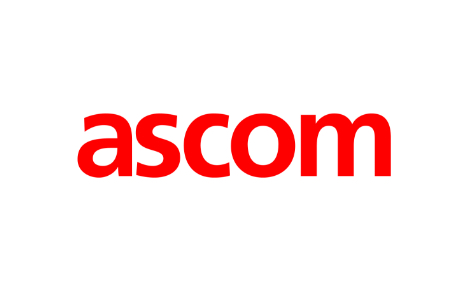 Smart Healthcare with The Ascom Healthcare Platform
Ascom is a global solutions provider focused on healthcare ICT and mobile workflow solutions. Ascom uses its unique product and solutions portfolio and software architecture capabilities to provide truly smooth, complete and efficient workflows for healthcare as well as for other sectors.
Ascom devices and Unite applications provide both data and voice services utilizing the LANCOM WLAN. This integrated solution is turning the promise of digitalization into real, measurable benefits. The Ascom Healthcare Platform allows clinicians to more efficiently input and access the mission-critical information needed to make prioritizations, provide patient-centric care, using fewer steps and less time searching for information. This compound solution consists of the Ascom Myco smartphone, Ascom Unite applications and an Enterprise grade VoWLAN handset operating on a LANCOM WLAN infrastructure.
Leveraging these devices and Ascom Unite applications can benefit on-the-job communication and help clinical management to better view, manage and deploy resources-leading to improved cost-efficiency and patient satisfaction. Additionally making sure that patient requests and medical notifications are communicated to the right person at the right time, it can contribute to a calmer environment and faster responses to individual patient events.
Value
Enterprise-grade voice quality
Prioritized mission-critical services
Smart notifications & Personal alarm
Secure messaging
Barcode reading capabilities
Easy deployment
Certified interoperability
Centralized management
Seamless Wi-Fi handover for true mobility
Components
Ascom i62 (Enterprise grade VoWLAN handset with seamless handover)
Ascom Myco (Purpose-built smartphone for mission-critical solutions)
Ascom Unite Application and Connectivity Manager
LANCOM Wireless Controllers
LANCOM Wireless Access Points
Would you like to learn more about the solutions from LANCOM?
We would be happy to advise you.