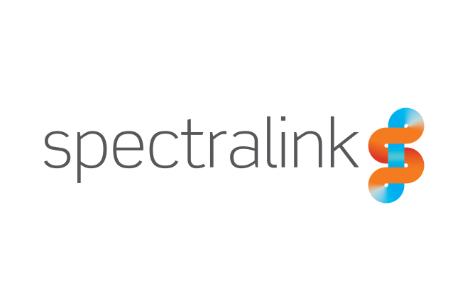 Technology Partner Spectralink
Wi-Fi VoWLAN Enterprise Smartphones
Spectralink leads the enterprise mobility market with the industry's most deployed wireless solution portfolio optimized for mission-critical healthcare, retail, manufacturing, and hospitality applications. Things like superior voice quality, connectivity, and enterprise-grade durability and reliability sets Spectralink apart.
Partnership
Spectralink's Voice Interoperability for Enterprise Wireless (VIEW) Certification Program is designed to ensure interoperability and high perfor­mance between Spectralink Wireless Telephones and LANCOM wireless LAN (WLAN) infrastructure products. The two most important industries/ verticals where the solution can be applied are healthcare and retail.
Value
Enhance existing LANCOM Wi-Fi infrastructure with Spectralink VoWLAN phones
Seamless replacement of Wi-Fi infrastructure on existing Spectralink phones
Approved and certified interoperability tests incl. VIEW Configuration Guide
Components
LANCOM access points of the LN-1700 and LN-8xx series with at least LCOS 10.32
Spectralink Versity 95 series
96 series and 84 series
Would you like to learn more about the solutions from LANCOM?
We would be happy to advise you.