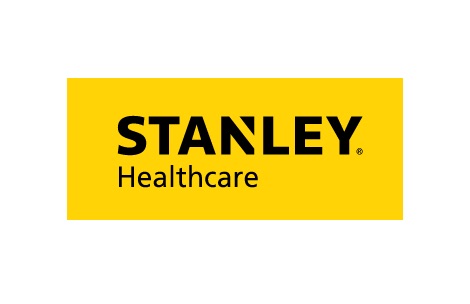 Technology Partner STANLEY Healthcare
Real-Time Location System (RTLS) Solutions
Over 15,000 hospitals and senior living communities rely on STANLEY Healthcare solutions to empower caregivers to deliver better care. STANLEY Healthcare is a part of Stanley Black & Decker and a proud supporter of the Alzheimer's Association®.
Partnership
Our real-time visibility solutions are some of the most trusted in the industry, relied on by thousands of healthcare organizations world-wide. By freeing caregivers to focus on care and generating insight into the flow of people and equipment, we help caregivers and hospitals to work better. We are proud that our RTLS platform is ranked Best in KLAS for 2021, the eighth time it has topped the RTLS category based on independent evaluations directly from providers.
USPs
Asset Management: Real-time visibility to the location and status of mobile medical equipment, driving higher utilization rates and eliminating costly manual searches
Environmental Monitoring: Automation of temperature and humidity monitoring across multiple sites, for increased reporting accuracy, redirection of staff time to patients and cost avoidance
Infant (Hugs®) and Patient Protection: Facility-wide protection for infants and patients, with 24/7 visibility to location, real-time alerts/door locks and status in all parts of the hospital
Staff Protection: Personal protection for at-risk healthcare workers in the ED, Mental Health, OB and beyond
Contact Tracing: Visibility on the interactions of individuals in your facility so you can respond to an incident with speed and focus
Value
Quickly and easily locate assets, patients and colleagues
View inventory levels and make sure valuable equipment stays where it is
Real-time alerts directly to caregivers, displaying key information such as the current location on a map, the status and an identifying image
Components
LANCOM Access Points
Aeroscout Location Engine
STANLEY Healthcare MobileView Software
STANLEY Healthcare Wi-Fi Tags and Badges
Would you like to learn more about the solutions from LANCOM?
We would be happy to advise you.