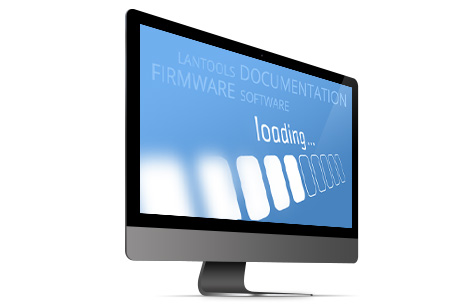 Download area for LANCOM operating systems versions, LANtools, LANCOM Betriebssystem-Versionen, LANtools, Wireless ePaper Server & LANCAPI
The free operating systems LCOS, LCOS SX, LCOS LX and LCOS FX are the in-house firmwares for the entire core portfolio of products from LANCOM Systems GmbH. This is the right place for information about and free downloads of the latest versions of our firmwares, the latest LANtools and our Wireless ePaper Server and LANCAPI software.
Management tools for small and medium-sized networks
LANCOM offers you not just products, but all-round solutions. An essential aspect of this solution is the free LAN tools for the efficient configuration and monitoring of your network.
Find out more about LANCOM's free LANtools.
Central management of LANCOM Wireless ePaper infrastructures
The contents of the LANCOM Wireless ePaper Displays can be centrally and easily managed via the LANCOM Wireless ePaper Server.It manages and monitors the access points as well as all licensed LANCOM Wireless ePaper Displays.
Equip your LANCOM router with CAPI interface
LANCAPI is a specific implementation of the common CAPI programming interface by LANCOM Systems compliant to CAPI 2.0. It is provided for free for all LANCOM routers with ISDN ports.
Request
Do you have any questions? Please contact us.
Your LANCOM Team
Telephone: +49 (0) 2405 / 49 93 60