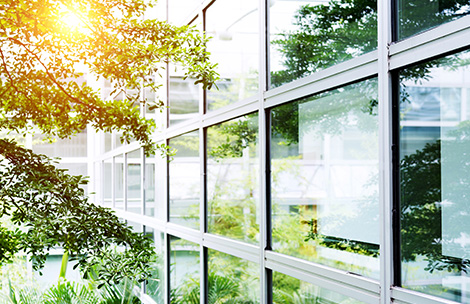 Corporate Social Responsibility Audit
LANCOM Systems awarded EcoVadis Silver
For four years, we have regularly participated in CSR audits to assess our sustainability commitment independently. Once again we have been awarded the Ecovadis Silver medal for responsible conduct in the environment, labor practices, ethics, and sustainable procurement.
TOP placement in the CSR benchmark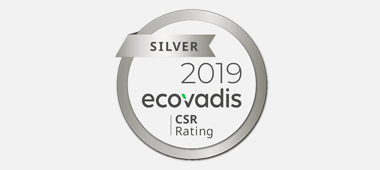 With a strong overall score of 60 points, we are well above the industry average of 46 points. This places us in the top 14 percent of communication-solution providers rated by EcoVadis.
We were able to score a balanced score in all four topics: Environment (ENV), Labor Practices (LAB), Fair Business Practices (FBP) and Sustainable Procurement (SUP).


CSR performance industry comparison - Communication solutions manufacturer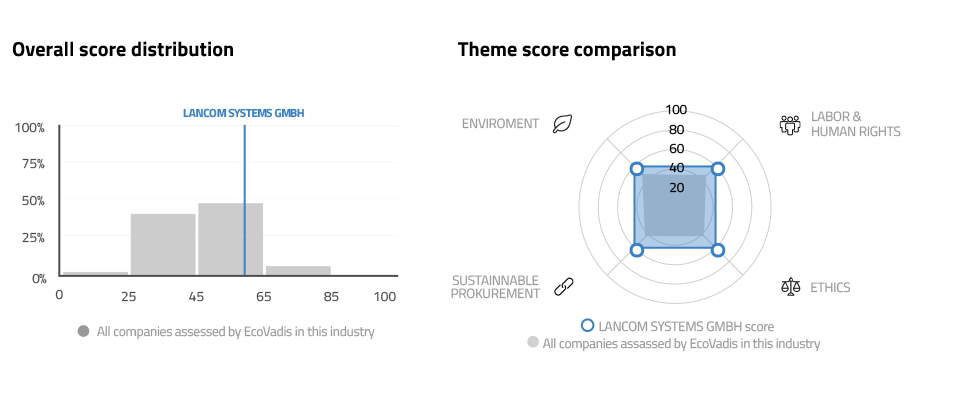 For years already, our corporate practice has encompassed sustainability and taking responsibility in the digital age.
As a supplier to members of the EcoVadis ICT Sector Initiative, we have taken part in the EcoVadis CSR audit every year since 2015. The initiative is a consortium of industry corporations that use the independent evaluation platform EcoVadis to promote the environmental and social practices at companies. CSR performance monitoring evaluates the supply chain and helps suppliers to improve sustainability. More than 45,000 companies use the CSR assessments by EcoVadis to reduce risk, accelerate innovation, and foster transparency and mutual trust in business relations.
Further information on our CSR strategy and current CSR activities can be found at: https://www.lancom-systems.com/company/sustainability/csr-strategy.