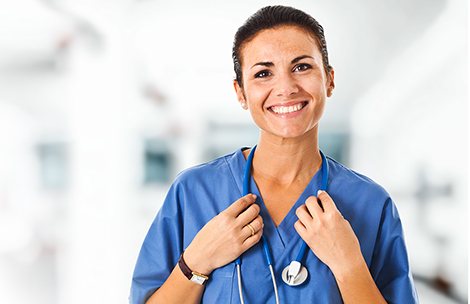 Intelligent network solutions for the healthcare industry
The variety of benefits that you can bring to your clinic is endless: Effective treatments thanks to faster data access, greater convenience for patients, improved internal communication, and more. With solutions from the German network manufacturer LANCOM Systems, you save on costs and time so that you can concentrate on what really matters: your patients.
LANCOM Wireless ePaper Solutions – a world's first for innovative room signage
Patient's rooms, waiting rooms, or the operating theater—with the new LANCOM Wireless ePaper displays, you can digitalize your room signs, simplify your processes and improve transparency. Content is sent directly from your calendar system to the wireless, battery-powered displays—automatically and in near-to real time. Employees and patients can see at first glance which rooms are occupied or available.
Learn more about LANCOM Wireless ePaper Displays in medical Environments: Infopaper (PDF)
LANCOM WLAN access points – experts in the healthcare market
WLAN devices can only be used in a medical environment if they comply with tightened standards. For example, you must be sure that their electromagnetic emissions do not interfere with medical equipment. Our high-performance LANCOM access points are approved for hospitals and other medical facilities according to EN 60 601-1-2.
More information can be found in our tech paper "WLAN access points in medical environments": tech paper (PDF)
Modern extra services for sophisticated patients
Today, patients no longer simply go to the nearest hospital. They investigate on the web for treatment methods and additional services, and then select the hospital offering the best package. With patient-friendly services, you can promise an atmosphere of comfort and claim a competitive advantage. A WLAN hotspot, entertainment services, or customer-oriented meal ordering ensure high patient satisfaction and give your facility the feel of modernity.
WLAN hotspot for patients – extra service without extra personnel
With a WLAN hotspot, your patients' stay at the hospital is more agreeable without any additional work for your nursing staff. Thanks to the Smart Ticket function, patients and visitors can easily log into the LANCOM hotspot by themselves. The login data is conveniently provided by e-mail or SMS, without additional work for your employees. And of course the Welcome page of the hotspot reflects the corporate design of your hospital.
Multimedia systems keep your patients entertained
Multimedia applications have become an integral part of your everyday lives. When staying at a hospital, patients not only want reliable Internet access, but also access to other multimedia applications, such as TV, video, music, or telephone. Modern patient entertainment systems are easily embedded into the LANCOM infrastructure at the hospital, effectively saving your patients from boredom. This not only increases the attractiveness of your facility, but also the satisfaction of your patients all round.
Electronic meal ordering – customer-oriented meal planning via tablet PCs
Let your patients compose their meals themselves. Flexible food selection contributes to an atmosphere of well-being in your facility. Electronic ordering via tablet PCs enables custom-tailored meal planning for each patient and a flexible combination of various food selections—without additional work for your staff. Furthermore, it minimizes erroneous and double orders, because the kitchen can react quicker. Your patients are satisfied, and you save costs.
Digital signage – targeted information for patients
Take advantage of digital signage displays as a state-of-the-art information system in your waiting areas or as a guiding system helping visitors and patients to find the ward they are looking for. Thanks to WLAN, you can locate them anywhere in the hospital. The content can be managed centrally or individually in each hospital facility. Digital signage takes all of your important information to exactly where it is needed.
Improved quality of treatment thanks to optimized processes
Your aim is to save costs while at the same time improving the quality of treatment for your patients. You can only solve this paradox by making optimal use of the existing resources. An increasing number of medical facilities rely on modern IT solutions to meet this challenge. For example, WLAN networking allows electronic ward rounds or the use of mobile diagnostic devices. Furthermore, securely networked hospital locations can exchange health data, consult experts, and enable integrated treatments for their patients.
Securely networked hospital locations – real-time communication, telemedicine, and integrated treatment
Securely interconnect your hospital locations with LANCOM to establish a basis for exchanging clinical findings, x-ray or CT images, and other health information across multiple locations in real time. Experts at remote locations can be consulted via videoconferencing, so patients can benefit from a second opinion. Secure connections to physicians and rehab facilities allow you to establish integrated healthcare offerings, while ensuring cost-efficient, high-quality treatment.
Electronic ward rounds: Secure access to patient data directly at the bedside
Using a tablet PC or laptop, physicians can securely access patient data stored in the HIS or PACS system. This improves the quality of treatment, since all of the data is available at any time. Furthermore, patients benefit from greater transparency as physicians can explain their findings and therapies more comprehensibly. Examination results are recorded directly at the bedside with no more time-consuming and error-prone manual transfer of data.
Mobile diagnostic devices – avoid expensive multiple purchases thanks to WLAN networking
Arguments for WLAN networking in your hospital include the realization of electronic ward rounds and your patients' desire to access the Internet. Another advantage is that you can reduce the need to purchase multiple expensive diagnostic devices. Wireless networking allows medical devices to be used in multiple patient rooms and operating theaters in a cost-efficient way. It also saves on the need for expensive wiring and cable sterilization.
LANCOM Wireless ePaper Displays – innovative, radio-controlled room signage for medical facilities
LANCOM Wireless ePaper Displays are radio-controlled and battery-powered. Thanks to their modern design and the fully daylight-compatible ePaper technology, they are a real eye-catcher for innovative applications such as signage of patient rooms or operating theaters. The content of the Displays is always up to date as it is automatically transferred from your calendar system. Patients and nurses can see at first glance which rooms are available or occupied. Learn more about LANCOM Wireless ePaper Displays in medical facilities: Infopaper (PDF)
Security "Made in Germany"
Our core portfolio is developed and manufactured in Germany, which is why you can trust in our award-winning product portfolio of security-oriented communications solutions "Made in Germany". Maximum protection of your data traffic is assured by high-security products certified by the BSI (German Federal Office for Information Security) and featuring our proprietary closed-source firmware. What's more, our WLAN devices are approved for operation in medical environments according to EN 60 601-1-2 and are validated by Dräger for integrating Infinity®Patient Monitoring Systems.
Everything from a single source
LANCOM gives you a holistic solution from a single source. Services include the professional WLAN planning for radio coverage without dead zones, the provision of complete network infrastructures along with roll-out and management tools, and also in-house support. Whatever you need – be it routers, access points, WLAN controllers, switches, antennas or cables – we provide you a comprehensive solution which is customized to meet your needs.
Reliable and individual service
For technical questions or problems of any kind, we offer support straight from the manufacturer. We provide fast help and information by phone or e-mail, even at the pre-sales stage. A specially trained team of field application engineers takes care of your problems on-site. Whatever kind of support you need – we are there for you.
Investment protection and sustainability
As a LANCOM customer, you benefit from regular, free updates of our operating system LCOS. This ensures that your network is always secure and up-to-date. If you are changing your business premises or you plan to connect additional stores, network infrastructures are easy and flexible to expand because all components are compatible with one another. Emerging technologies are easily integrated into your infrastructure.
Strong together
Our network of experts guarantees that you can rely on local support from certified LANCOM partners. You can rest assured that you have a competent contact person close by. We also cooperate with numerous strategic partners, who provide tools and solutions that perfectly complement our portfolio. Your benefit: Tailor-made solutions and great service.
Satisfied customers and their solutions
Wireless LAN and network connectivity by LANCOM optimize processes, improve flexibility, ensure security, and cut costs. A modern network makes you ready for the future. Read here the success stories and brief reference cases from satisfied customers.
Optimizing Hospital Processes

At Friederikenstift in Hanover, which is operated as a hospital under the umbrella of DIAKOVERE, a WLAN makes the electronic health record an integral part of daily rounds, thus helping to optimize processes.

Read more (PDF)

The family doctor from the cloud

An innovative cloud-based telemedicine solution from Docs in Clouds transmits image, voice and vital data in real time via a secure VPN connection.

Read more (PDF)

WiFi & Patient Hotspot in the Hospital

The Alice Hospital in Darmstadt uses a modern wireless network for medical applications and patient hotspots.

Read more (PDF)

Tradition with Digital Price Tags

Farmacia Toschi in Bologna, Italy is one of the oldest pharamacies in town. It is also one of the most up-to-date pharmacies with Electronic Shelf Labels and Wi-Fi.

Read more (PDF)

Where Tradition meets Digital Patient Care

The Hoogstraat Rehabilitation Centre in Utrecht uses a professional wireless network from Germany to enhance digitalization.

Read more (PDF)

Site connectivity and Wi-Fi for nursing homes, Germany

VPN site connectivity and a wireless network optimize the work of care provider aczepta at five locations.

Read more (PDF)

3G/4G networking and WLAN for the emergency services, Germany

The St. John's Ambulance Service in and around the German city of Aachen uses a mobile Internet connectivity for their command vehicles.

Read more (PDF)

Wireless LAN in specialist clinic, Germany

The almost seamless provision of WLAN throughout the premises facilitates the integration of mobile applications in the Schüchtermann-Klinik.

Read more (PDF)

WLAN and VPN for pharmacies, Germany

Based on German network solutions the ADG optimized the entire goods-flow logistics, check-out and ordering systems in pharmacies.

Read more (PDF)

Maria Hospital Aachen Catholic Trust, Germany

With a history extending back over 150 years the Maria Hospital Aachen Catholic Trust has developed into a highly modern social and health-care center with a wide range of services and offerings

Read more (PDF)

Deaconess Hospital in Utrecht gets wireless network

A wireless network is supporting the introduction and management of electronic treatment and patient files, so making redundant paperwork a thing of the past.

Read more (PDF)

Regio Klinik, Germany extend their network infrastructure

The Regio hospitals successively upgraded the existing network infrastructure at their three hospitals and the administrative office with a multi-functional, Wireless LAN architecture.

Read more (PDF)

Innsbruck Red Cross - WLAN in emergency service operation

The Innsbruck Red Cross employs a Wireless LAN point-to-point solution for flexibility and reliability in particular for large-scale operations.

Read more (PDF)

Düren, Germany: Radiological Nuclear Medicine practice

The Radiological Nuclear Medicine practice in Düren has accelerated their workflows thanks to faster image transfer via wireless LAN and VPN.

Read more (PDF)
Project inquiry
Would you like to learn more about the healthcare solutions from LANCOM?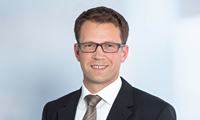 Your contact
Robert Beckmann
Inside Sales International
Phone: +49 2405 49936 276
Do you have any questions?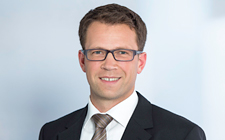 Robert Beckmann


will be glad to assist you.
Phone: +49 2405 49936 276
Inquiry