Secure networks for modern education
When it comes to educational institutions, setting up an IT infrastructure that's both state-of-the-art and tailored to individual requirements is a demanding task. It has to be particularly powerful, reliable, but also highly available and, above all, secure.
LANCOM accompanies you on your road to becoming a digital institution, providing an extensive portfolio of reliable and powerful products and solutions for WAN, LAN, WLAN, and Security.
Challenges for successful digitalization
A secure, reliable, and sustainable network infrastructure is the foundation stone on which successful digitalization of schools, universities, and other educational institutions is built.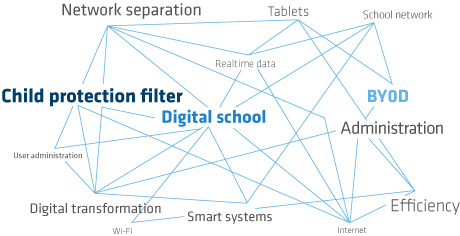 School – a protected place
Particularly in the area of education, the density of devices that access online content via Wi-Fi is often extremely high. At the same time, reliable filters for the protection of minors and physical separation of the educational and administrative networks are required. A fast network is a basic prerequisite for digital learning so that Internet searches, working together online, and interactive learning methods run smoothly. And, in turn, the administrative networks must be securely protected against unauthorized access.
Reliable connectivity – everywhere
Universities, too, must offer more than just a well-stocked library in their drive to attract the best brains. Reliable and accessible Wi-Fi is a must on campus. What is more, students need to be able to reach all services relevant to them regardless of location, whether in their residence hall, off-campus research lab or the lecture theater. Logically and securely separated Wi-Fi networks enable high availability to be combined with suitable rights and functions for administration, students, lecturers, and guests.
Reliable connectivity makes for secure and digital learning and efficient organization of teaching. Digitalizing of education isn't a trend – it's essential for pupils and students.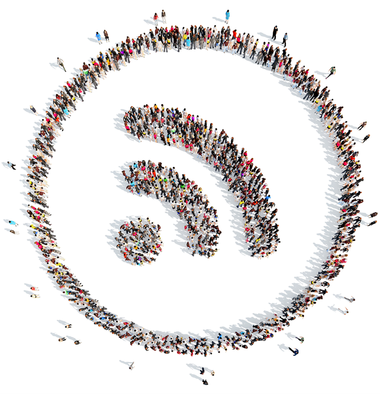 Top marks for school Wi-Fi – Heading into a secure digital future
Seamless Wi-Fi with high availability, very easy operation and maximum protection of data: we know what the ideal school network looks like, and provide a custom-fit, complete professional package for digitalizing educational establishments of all types. Explained here in two minutes
Solutions – secure – GDPR-compliant – flexible
At home and abroad, numerous educational institutions, such as schools and universities, already trust in LANCOM network infrastructures successfully. In the areas of Wi-Fi and VPN site connectivity, they benefit from uniform management and maximum reliability, which form the basis for a multitude of projects. Among the things we provide to our customers are:
secure networks and Internet access for learning, teaching, research, and administration
mobile access and hotspot solutions
content filters to block e.g. illegal content
centralized network management with the LANCOM Management Cloud
perfectly coordinated hardware over the entire site
active support through all phases of the project: design, setup, and operation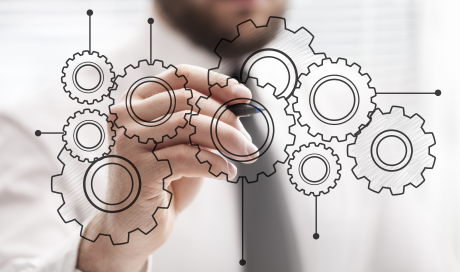 A complete portfolio for professional networking and security solutions
With our selected product categories, we'd like to give you an overview of LANCOM's comprehensive networking and security portfolio, which guarantees custom-fit solutions for every requirement and every budget, as well as maximum future viability.
The right solutions for every profile
Example: school
This is an example of a school scenario "made by LANCOM": all components are specifically coordinated and can be managed centrally and efficiently. Secure network separation and content filters enable roles to be clearly defined in order to give optimum protection both to the network and its users. On this basis, every school can decide with its governing body what individual infrastructure it would like to have implemented and how this is to be scaled, adapted to teaching staff, pupils, and administrative employees.
Example: university / institution of higher education
Far more complex and demanding are the requirements of universities and institutions of higher education when it comes to the number of users, the heterogeneity of the clients, the quantities of data, the different applications, the networks that are to be separately administrated, and the buildings, outdoor areas, and locations to be connected. Our university / institution of higher education scenario describes how a powerful and scalable LANCOM infrastructure can implement these requirements.
Example: school administration
The school administration acts as a concentrator and distributor for the schools, and integrates data centers and external service providers into the network. Via the LANCOM Management Cloud, an IT service provider can define global security policies for this complete network and monitor, manage, and control the entire infrastructure centrally. The advantages: no need for IT expertise in the individual schools – the school staff are free to devote themselves exclusively to their teaching responsibilities. At the same time, the support from IT experts safeguards the quality of the infrastructure, saves costs, and ensures the flexibility and agility of the networking solution.
Successful solutions of satisfied customers
Expert networking know-how and many years of experience in the industry ensure that LANCOM education-sector customers get perfectly tailored, secure, reliable, and future-viable solutions:
Wi-Fi from the cloud goes to school
The Viktoriaschule Aachen has converted its own network infrastructure according to its own requirements and in line with the didactic concept of the school. Learning groups, teachers, and administration benefit from the new cloud-managed WiFi.
Wi-Fi in the digital classroom
All secondary schools in Luxembourg were equipped with standardized, secure Wi?Fi in the course of the eduWiFi campaign by the ministry of education.
The future is wireless learning
With an efficient WLAN, the Archdiocese of Paderborn is making its 19 schools fit for digital learning.
Why LANCOM? Advantages for you!
Solutions from LANCOM operate reliably in customer networks over many years. The product ranges excel with long life cycles and professional management. Free security and functional updates provide sustainable investment protection and ensure important competitive advantages for customers. Technical support and services are offered by our own in-house Support Center.
We're also the only German manufacturer that promises you the following:
The entire infrastructure comes from a single source – "Made in Germany"
Guaranteed, maximum IT security from the German market leader, complying with the GDPR
Our solutions are guaranteed backdoor-free in accordance with §2.4 of the German EVB-IT
LANCOM freedom from backdoors declaration (PDF)
Secure separation and authentication of different user groups, including content filters for the protection of minors
Minimum operating costs for and maximum availability of the components used
thanks to centralized 24/7 monitoring and management
Maximum investment protection from free operating system updates
and the latest technology standards
Indoor and outdoor Wi-Fi access points with an understated and modern look
Events & webinars
You have some questions and would like to discuss these personally with our experts?
We're available at numerous industry events, and our live webinars bring us directly to your workplace very easily and conveniently.
Inquiry
Would you like to learn more about the education solutions from LANCOM?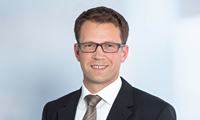 Your contact
Robert Beckmann
Inside Sales International
Phone: +49 2405 49936 276