What is SD-SECURITY?
Software-defined security (SD-SECURITY) provides you the central management of network security, compliance, and optimal bandwidth usage across all of your network components. At all of your locations, you benefit from highly automated security features from cloud-managed next-generation UTM firewalls and other network components such as routers. By means of a clearly structured, intuitive user interface, individual applications and website access can be blocked or permitted for specific network segments. Sensitive Internet traffic can be routed via a VPN connection to the company headquarters or, if required, supplemented with cloud-based UTM functions via a local break-out.
Advantages of the LANCOM SD-SECURITY solution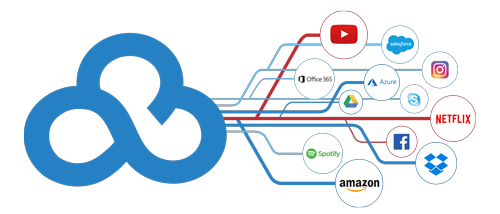 Security rules defined for the entire network
Security rules are clearly defined in the LANCOM Management Cloud. You can block particular applications, categories, services, and ports. You define which Internet activities are allowed or prohibited for your user groups in direct accordance with your company's security policy. When you're ready, you roll out the defined rules to the whole of your network. While the LANCOM R&S®Unified Firewalls detect up to 1,000 applications, the 100 most important applications can be directly selected with LCOS-based LANCOM routers and VPN gateways.
Flexible integration of new security components into network infrastructures
The LANCOM Management Cloud gives you the flexibility to expand your network with new devices, such as a LANCOM R&S®Unified Firewall, easily and at any time. SD-SECURITY can be implemented by a LANCOM R&S®Unified Firewall in stand-alone operation or in combination with a LANCOM router.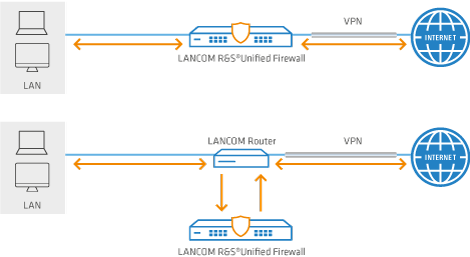 Central application management (layer 7) with LANCOM router and firewall
Application management allows targeted blocking or redirection of applications across device boundaries. Adjustments to the configuration—such as changes in the use of business applications such as Office365, or new security rules regarding streaming services like Netflix—are easy to implement with just a few mouse clicks. The filter rules of the LANCOM R&S®Unified Firewall and the LCOS-based LANCOM routers and VPN gateways, which can be used individually or in combination, give you full control over your applications.
Full control over compliance
SD-SECURITY in the LANCOM Management Cloud offers the transparency of maximum visibility over all devices and activities in your network. Around the clock, the status and availability of all devices are visualized in real time. The Security & Compliance Dashboard centrally monitors the network for compliance with all security requirements. You have a constant overview of password-policy compliance, whether device licenses and firmware versions are up to date, or if services at the various locations have gone critical. You can even monitor attacks and the WAN connections between remote locations. Rapid intervention is possible at any time.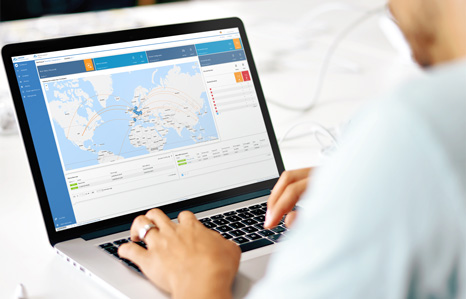 By choosing LANCOM SD-SECURITY, you are taking a holistic approach that goes far beyond the customary "software-defined" solutions on the market. Current LANCOM components and access to the LANCOM Management Cloud are all you need to get your network infrastructure "SD-SECURITY-ready". All your existing devices need is a free firmware update*. You decide whether to switch your entire network over to innovative SD-SECURITY, or whether you take it step by step: A gradual transition of your different locations is easy to implement—so be sure to take a closer look at the full power of our SD-SECURITY approach.
* SD-SECURITY is supported as of LCOX FX 10.4 (LANCOM R&S®Unified Firewalls) and as of LCOS 10.0 (LANCOM SD-WAN/VPN gateways)
A holistic portfolio for SD-WAN, SD-LAN, SD-WLAN, and SD-SECURITY
With more than 10 years of experience in high-availability multi-service VPNs for customers ranging from SMBs to multi-nationals, LANCOM Systems offers a unique, field-tested, and hyper-integrated lineup of products that are guaranteed backdoor-free. Our portfolio is suitable for all applications and all connection types, including VDSL, LTE/4G, analog, ISDN, Gigabit Ethernet, and SFP and includes multi-service routers, VPN gateways, All-IP & VoIP routers, and virtual routers (vRouter). We also have high-performance switches, access points, and next-generation firewalls for all network segments—WAN, LAN, WLAN, and SECURITY—for a holistic, centralized SD-WAN, SD-LAN, SD-WLAN, and SD-SECURITY.
This way to more software-defined technologies for every level of your network infrastructure!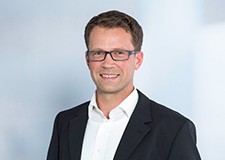 Inquiry
You have questions about our products or solutions, or are you looking for a LANCOM sales partner? Then let us know your wishes via contact form or feel free to contact us by phone.


Inside Sales International Team
Phone: +49 (0)2405 49936 122