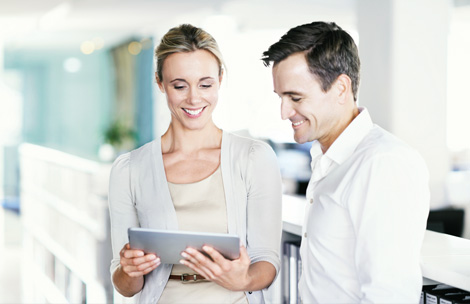 Wireless flexibility
Take advantage of the many benefits of wireless networks. WLAN infrastructures are quickly installed without any changes to the building, they are flexible, expandable and always offer a high level of mobility and convenience for the growing number of wireless devices. We offer a range of solutions for challenging scenarios.
Wireless solutions for more flexibility
Wireless LAN in companies
Wireless Internet access offers a range of advantages. Employees working with their laptops, tablets or smartphones can use the WLAN for full access to the company network—whether they are at the neighboring colleague's desk, in a conference room, or even in another building.
LANCOM Public Spot
Online. Anywhere, anytime. Preferably at no charge and with a minimum of effort. The Public Spot solutions from LANCOM fulfill this wish for your guests and, at the same time, they securely separate the guest network from your company's network. What's more, LANCOM solutions adapt perfectly to the size of your network—and your budget. An open interface makes it easy to integrate external systems without problem.
Wireless LAN in the hospitality industry
Professional hotspots for guests
Wireless LAN makes it easier than ever for hotel operators to offer their guests mobile and high-speed Internet. Quick and easy to install, Public Spot Wi-Fi solutions enable guests to use their own laptop, tablet or smartphone to access the Internet.
Wireless LAN and logistics
Real-time monitoring of inventories
Be it in retail or in the manufacturing trade: For companies to stay competitive, they have to be able to optimize their lead times and the flow of materials and goods. The professional solutions from LANCOM pave the way for a significant increase in efficiency.
Wireless LAN in healthcare facilities
Efficient healthcare facilities
Professional LANCOM IT infrastructures give your healthcare facility numerous advantages: More efficient therapies thanks to faster data access, more convenience for your patients, and faster internal communications. This saves you costs and gives you more time for what is really important—your patients.
However, WLAN devices can only be used in a medical environment if they comply with tightened standards. For example, you must be sure that their electromagnetic emissions do not interfere with medical equipment. Our high-performance LANCOM access points are approved for hospitals and other medical facilities according to EN 60 601-1-2. Additionally, a certificate of compatibility with Philips Healthcare solutions certifies the functionality of LANCOM WLAN infrastructures.
More information can be found in our tech paper "WLAN access points in the medical field"
Overview Wi-Fi data rates
LANCOM Active Radio Control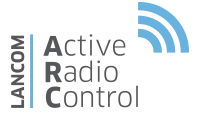 Activate the full potential of your Wi-Fi!
Best-ever Wi-Fi: An efficient wireless-based workflow demands high-performance throughput and the proactive avoidance of interference sources. A guarantee for this is the LANCOM Active Radio Control, an optimization concept that intelligently combines well-matched features which sustainably improve the performance of your wireless network.
Wireless LAN product range
The LANCOM portfolio of WLAN products is as varied and flexible as your requirements. With our range of access points, LANCOM offers a large portfolio of single- and dual-radio devices, along with premium solutions for indoor, outdoor and industrial applications. They feature the current 11ac-WLAN standard for the best possible bandwidth. The handling even of complex infrastructures is made even easier when you operate LANCOM WLAN controllers, which manage all of your access points and WLAN routers from a central point at any location.
Inquiry
Would you like to learn more about our solutions from LANCOM?
We would be happy to advise you: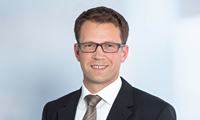 Your Contact

Robert Beckmann
Inside Sales International
Telephone: +49 (0)2405 49936 276