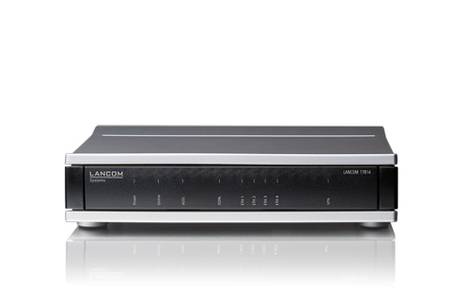 End of sale: LANCOM 1722 VoIP
Business VoIP Router with integrated IP PBX for ISDN and SIP telephony at sites with up to 2 ISDN exchange lines
Advantages
The LANCOM 1722 VoIP is the innovative all-round solution providing integrated data and voice networking. It provides an IP PBX, SIP gateway, VPN router, access router and professional firewall in one compact device.
The Business VoIP Router LANCOM 1722 VoIP seamlessly switches between ISDN telephones, existing ISDN PBXs, SIP subscribers and central VoIP PBXs.
By enabling the continued use of existing ISDN technology, the LANCOM 1722 VoIP offers investment protection and cost savings with Voice over IP for smaller sites, small offices and subsidiaries.
Technical features
IP PBX for ISDN and 8 SIP subscribers (up to 32 with VoIP-32 Option)
SIP proxy for registration with providers and upstream VoIP PBXs
SIP gateway with transparent transition between SIP and ISDN
Intelligent call routing and number translation
Two ISDN ports (NT/TE) with life-line support
Stateful-inspection firewall and VPN gateway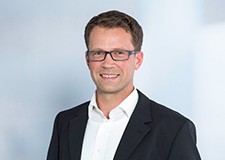 Inquiry
You have questions about our products or solutions, or are you looking for a LANCOM sales partner? Then let us know your wishes via contact form or feel free to contact us by phone.


Inside Sales International Team
Phone: +49 (0)2405 49936 122