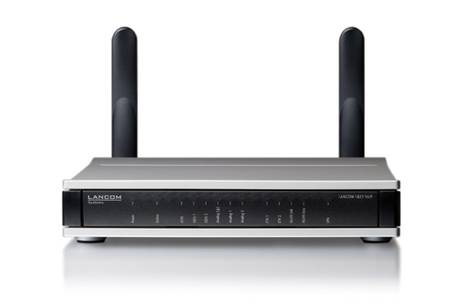 End of life: LANCOM 1823 VoIP
Business VoIP Router with WLAN and integrated IP PBX for analog, ISDN and SIP telephony at sites with ISDN or analog exchange line
The LANCOM 1823 VoIP is a highly integrated allround-solution consisting of IP Telephone System, SIP Gateway, VPN Router, Access Router, Professional Firewall and WiFi Access Point.
Advantages
The LANCOM 1823 VoIP is a highly integrated all-round solution offering an IP PBX, SIP gateway, VPN router, access router, professional firewall and WLAN access point.
As a Business VoIP Router, the LANCOM 1823 VoIP offers interfaces for SIP and ISDN terminal equipment along with additional connectors for analog telephones and fax machines as well as a connection to an anlog or ISDN exchange line.

Typical application scenarios include single sites or branch offices with up to 10 telephony subscribers using ISDN and/or analog terminal equipment—such as DECT telephones or fax machines—which is to be integrated into VoIP communications.

Particularly practical for home or small offices the LANCOM 1823 VoIP can replace small PBX systems completely. With the choice for analog or ISDN outside line and the continued use of existing analog devices it makes the universal communications solution.
Technical features
IP PBX for ISDN, analog and 8 SIP subscribers (up to 32 with VoIP-32 Option)
- SIP proxy for registration with providers and upstream VoIP PBXs
- SIP gateway with transparent transition between SIP, ISDN


-

and analog telephony
Intelligent call routing and number translation
Internal ISDN port with switchable life-line support (backup via ISDN exchange line)
Analog exchange line combined with a configurable ISDN port (TE/NT)
Two a/b ports for analog extension lines or small analog PBX
Stateful-inspection firewall and VPN gateway
WLAN router for 54/108 Mbps, 802.11a/g/b standards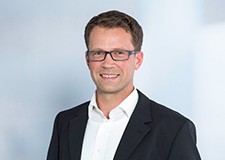 Inquiry
You have questions about our products or solutions, or are you looking for a LANCOM sales partner? Then let us know your wishes via contact form or feel free to contact us by phone.


Inside Sales International Team
Phone: +49 (0)2405 49936 122