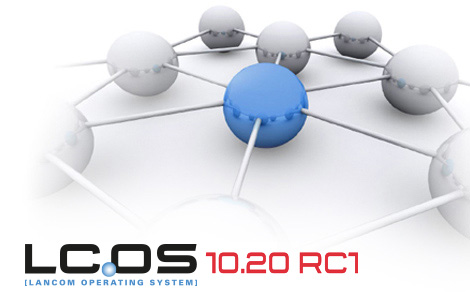 The power package for high-performance networks
We would like to invite you to test the newest developments of the LANCOM Operating System (LCOS): The LCOS 10.20 Release Candidate 1 now ready for the first practical test!
Apart from a variety of new features and improvement, with LCOS 10.20 RC1 you extend your LANCOM access points, WLAN controllers, routers, and gateways with full-fledged highlight functionalities for maximum quality enhancements as well as excellent network control.
As of LCOS 10.20 RC2:

WPA3 - Latest Wi-Fi security
As of LCOS 10.20 all current LANCOM Wi-Fi devices support the new Wi-Fi security standard WPA3. The WPA3 development results from the KRACK vulnerability in WPA2 and introduces new security features for small and large networks ("WPA3-Personal" and "WPA3-Enterprise", respectively). With LCOS 10.20, even existing Wi-Fi networks will be brought right up to date in terms of security.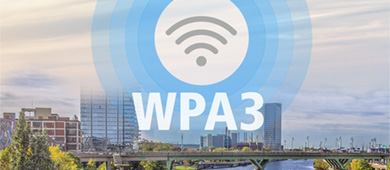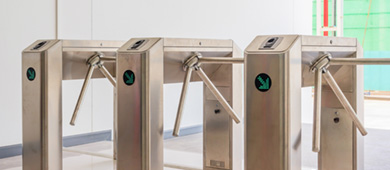 Keep control of who is in your Wi-Fi. With LEPS-U (LANCOM Enhanced Passphrase Security – User), individual clients or entire groups each receive a unique Wi-Fi password for an SSID. Using LEPS-MAC, you additionally authenticate the clients by their MAC address—ideal for secure corporate networks.
Client Management – for best-ever Wi-Fi
Client Management steers Wi-Fi clients to the best available access point and frequency band. This feature improves the quality of wireless networks of all sizes—whether they operate stand-alone or orchestrated by the LANCOM Management Cloud. The popular Band Steering and Client Steering, which so far were separate features, have now been combined and even operate without a WLAN controller.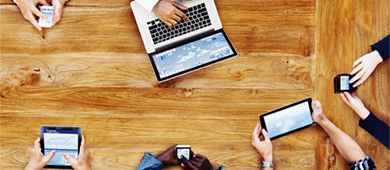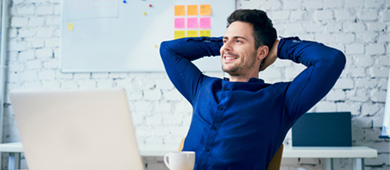 As of LCOS 10.20 RC2:

Auto Updater – always up-to-date
The Auto Updater keeps your installations up-to-date automatically: If desired, LANCOM devices can search for new software updates, and download and install them without any user interaction. You can choose whether to install only security updates, release updates, or all updates automatically. If automatic updates are not desired, the feature can still be used to check for new updates, which can then be installed with a single click.
WAN Policy-Based NAT
WAN Policy-Based NAT allows an easy assignment of static WAN IPv4 addresses to desired services. Due to a NAT action in the firewall rules internal addresses are masked behind a WAN address from the Internet access provider. Ideal for scenarios e.g. for the operation of mail servers and web servers with different WAN addresses.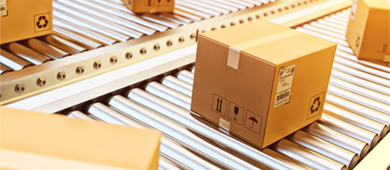 DSL bridge mode
VDSL routers now operate optionally in DSL bridge mode. This allows a device to work purely as a DSL modem. Ideal for scenarios where multiple DSL connections are operated on one router.
Even more flexibility for the LANCOM vRouter
The LANCOM vRouter now supports the Microsoft Hyper-V virtualization platform. Furthermore: Managing the vRouters is now even easier, because firmware updates are easy to import as a UPX file.
Layer-3 tunneling with the LMC
Entire Wi-Fi scenarios with overlay tunnels securely isolating the different networks can now be implemented with the LANCOM Management Cloud. As an alternative to the WLAN controller, layer-3 tunnels can now be established from the access point to a router also for LMC-based scenarios (based on L2TPv3). This allows traffic to be directed through an existing infrastructure (routers, switches) without the use of complex VLANs.
OCSP responder – more power for Smart Certificate
Maximum security with VPN access: Smart Certificate is the easy way to create digital certificates with your LANCOM device—without any need for an external certificate authority. This feature has now been extended to include the OCSP (Online Certificate Status Protocol) network protocol, which enables clients to automatically and efficiently query the integrated CA for the status of X.509 certificates.
LISP (Locator / ID Separation Protocol) support
The Locator / ID Separation Protocol (LISP) is a new routing architecture. LISP allows the implementation of highly scalable networks with an integrated routing protocol, tunneling, and overlays. Ideal for service providers or enterprise networks.
Public Spot CSV import
Public Spot management is now even easier: Hotspot users are easily imported and exported by text file (CSV).
IAP-321
OAP-321
OAP-321-3G
IAP-321-3G
OAP-322
IAP-3G
Note: Before any LCOS update, be sure to backup your current device configuration. Devices featuring the "Firmsafe" function have the option of an initial "test mode" firmware upload. The new firmware is activated permanently only if the device has been accessed with a log-in or for configuration purposes before the pre-set time period has expired. Otherwise, the device switches back to its former version.