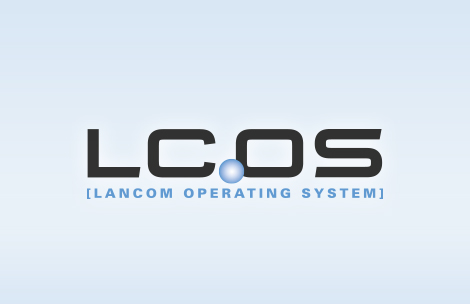 New power for your LANCOM access points!
With the new LCOS version 9.18 you receive a true power package for the best Wi-Fi experience for users and administrators. Benefit from noticably more performance, robustness, and range - or in short: maximum Wi-Fi quality! And there is more: Upgrade your LANCOM access points with innovative functionalities such as the highlight features Adaptive RF Optimization and Airtime Fairness.
Wireless IDS - Detection of attacks or suspicious client behavior in the Wi-Fi infrastructure thanks to the constant surveillance of the radio field. If an event resembling an attack occurs at a defined frequency, a warning is triggered via e-mail, SYSLOG message, SNMP, or LANmonitor.
Adaptive Transmission Power - Ideal for professional backup scenarios in Wi-Fi environments: If an access points breaks down, the transmission power of the remaining access points increases automatically, so maintaining complete Wi-Fi coverage at all times.
Configurable data rates per SSID - The predefined data rates for the communication between access points and Wi-Fi clients can now be configured in detail – a real plus in flexibility. This way, for instance, data rates which cannot be used effectively due to environmental conditions can be excluded from operations.
Versatile validity of Public Spot access accounts - As of now, the booked bandwidth can be displayed on Public Spot vouchers. What's more, voucher validity (time of expiry) can be set for shorter time periods (days, hours, minutes) – ideal for scenarios with a high customer frequency and short dwelling times.
Logging of DNS requests - DNS requests from clients can be sent to an external SYSLOG server for logging and evaluation purposes.