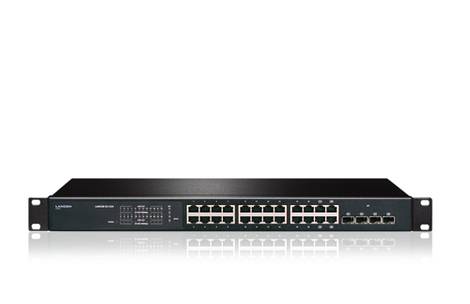 End of sale: LANCOM GS-1224
Websmart Switch with SNMP and power save functions
Advantages
Managed switches exceed the requirements of many networks, which often makes them just too expensive. Web-smart switches present a good alternative where console-based configuration is not a requirement. The LANCOM GS-1224 is setting new standards for Web-smart switches: This new switch offers the usual security features such as 802.1x a3uthentication on all ports, and it allows for monitoring via SNMP and LANmonitor. It also features effective power-save functions. These include the adaptation of power requirements to the cable length, and automatic deactivation of unused ports. The fanless design of this switch has two main advantages: It is an energy saver and it makes the switch so quiet that it can be employed unobtrusively in offices and on business premises. Consider this: With a power consumption of just 20 W, the GS-1224 uses about one-third less than most other switches on the market.
24-port layer-2 switch with four combo ports (TP/SFP)
Port-based QoS, 802.1p or TOS/DiffServ
802.1x authentication on all ports
Monitoring via SNMP and LANmonitor
VLAN support
Fanless design
Low power consumption and automatic port deactivation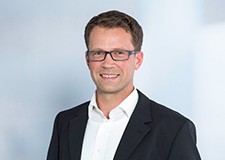 Inquiry
You have questions about our products or solutions, or are you looking for a LANCOM sales partner? Then let us know your wishes via contact form or feel free to contact us by phone.


Inside Sales International Team
Phone: +49 (0)2405 49936 122