LANCOM 1781EW+
Offering IPSec VPN functionality and fast Internet via external modems, this router is the right choice for small and medium-sized businesses. Be it secure VPN site connectivity for stores, offices, and home offices, or providing a wireless network, the 1781EW+ offers a wide range of options. Wireless LAN based on IEEE 802.11n (Wi-Fi 4) enables data rates of up to 450 Mbps and provides quick, flexible, and secure connections for employees and guests with mobile devices. An ISDN interface also allows it to operate with available ISDN components.
Versatile business VPN router for high-speed Internet via external modems
Wi-Fi based on IEEE 802.11n for up to 450 Mbps
Secure site connectivity with 5 simultaneous IPSec VPN connections (25 channels optional)
Integrated stateful-inspection firewall with intrusion detection and Denial-of-Service protection
The LANCOM 1781EW+ meets the strict security requirements of the German Federal Office for Information Security (BSI) and bears the IT Security Label.
The IT Security Label gives end users the opportunity to inform themselves about security functionalities assured by manufacturers for networked, Internet-enabled products and services.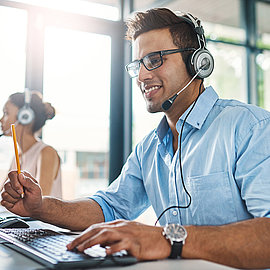 Most questions can be resolved best in direct contact: We look forward to answering your questions and requests by phone or via the contact form.
Inside Sales International Team
+49 (0)2405 49936 122