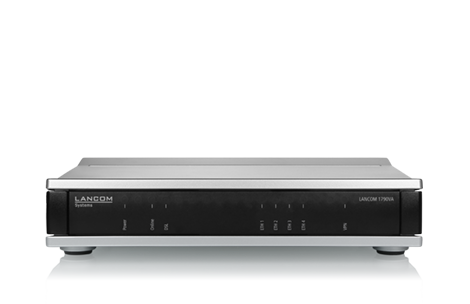 High-speed networking at Supervectoring connections
Small to medium-sized businesses and retail stores are heavily dependent on high-performance, reliable Internet access, and the secure networking of several locations. Which is why they rely on the expert for high security and impressive performance. With an inte­grated VDSL2/ADSL2+ modem and Supervectoring, the router provides fast data transmission at up to 300 Mbps together with secure site connectivity via IPSec VPN.
Integrated VDSL Supervectoring modem for up to 300 Mbps (backwards compatible with VDSL2 / ADSL2+)
SD-WAN – automatic VPN and VLAN configuration via the LANCOM Management Cloud
5 integrated IPSec VPN channels (25 optional)
Network virtualization with up to 16 networks on one device (ARF)
Security Made in Germany
Maximum future compatibility, reliability and security
Radically simplified configuration with SD-WAN
In combination with the LANCOM Management Cloud, the LANCOM 1793VA opens the way to automated management. The software-defined WAN (SD-WAN) enables the automatic setup of secure VPN connections between sites, including network virtualization and backup across the wide-area network: A few mouse clicks is all it takes to enable the VPN function and select the required VLANs for each site. The laborious configuration of individual tunnel endpoints is no longer necessary.
Professional VPN solution
VPN solutions from LANCOM offer flexible, economical and secure networking of headquarters, subsidiaries, branches, sites and home offices in small, mid-sized and large enterprises. The LANCOM 1790VA supports up to 5 simultaneous IPSec VPN channels, with optional upgrades for 25 channels.
Stateful inspection firewall
Equipped with a stateful inspection firewall, the LANCOM 1790VA protects the whole network. With features such as intrusion prevention and Denial-of-Service protection, this business VPN router provides optimal protection and secures all of the data on the network.
Advanced Routing & Forwarding
The LANCOM 1790VA provides up to 16 securely isolated IP contexts, each of which has its own separate routing. This is an elegant way of operating IP applications with one central router and keeping the different communication channels securely isolated from one another.
Security Made in Germany
Software development, hardware development and production take place primarily in Germany, as does the hosting of the network management. Special attention is given to providing trusted solutions with outstanding security features. Another important security characteristic of the products is that they are free from backdoors, as awarded by the German Federal Ministry of Economy with the quality seal "IT Security made in Germany".
Maximum future-proofing
LANCOM products are based on professional expertise, years of experience in IT, and high-quality materials. All of our devices are equipped with hardware that is dimensioned for the future and, even reaching back to older product generations, updates to the LANCOM Operating System family are available several times a year, free of charge. This guarantees a long service life while staying technically up to date, which represents a true protection of your investment. Furthermore, LANCOM infrastructures are easily scalable. Maximum compatibility means that networks are easily extended with additional LANCOM components.
Your SD-WAN-ready LANCOM device is just the beginning on your path to highly scalable, efficient and secure networking of distributed corporate sites. Let yourself be inspired by our unique solution on the market!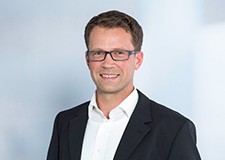 Inquiry
You have questions about our products or solutions, or are you looking for a LANCOM sales partner? Then let us know your wishes via contact form or feel free to contact us by phone.


Inside Sales International Team
Phone: +49 (0)2405 49936 122