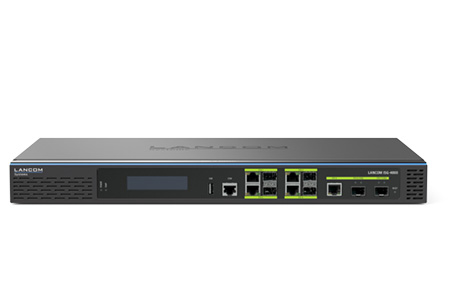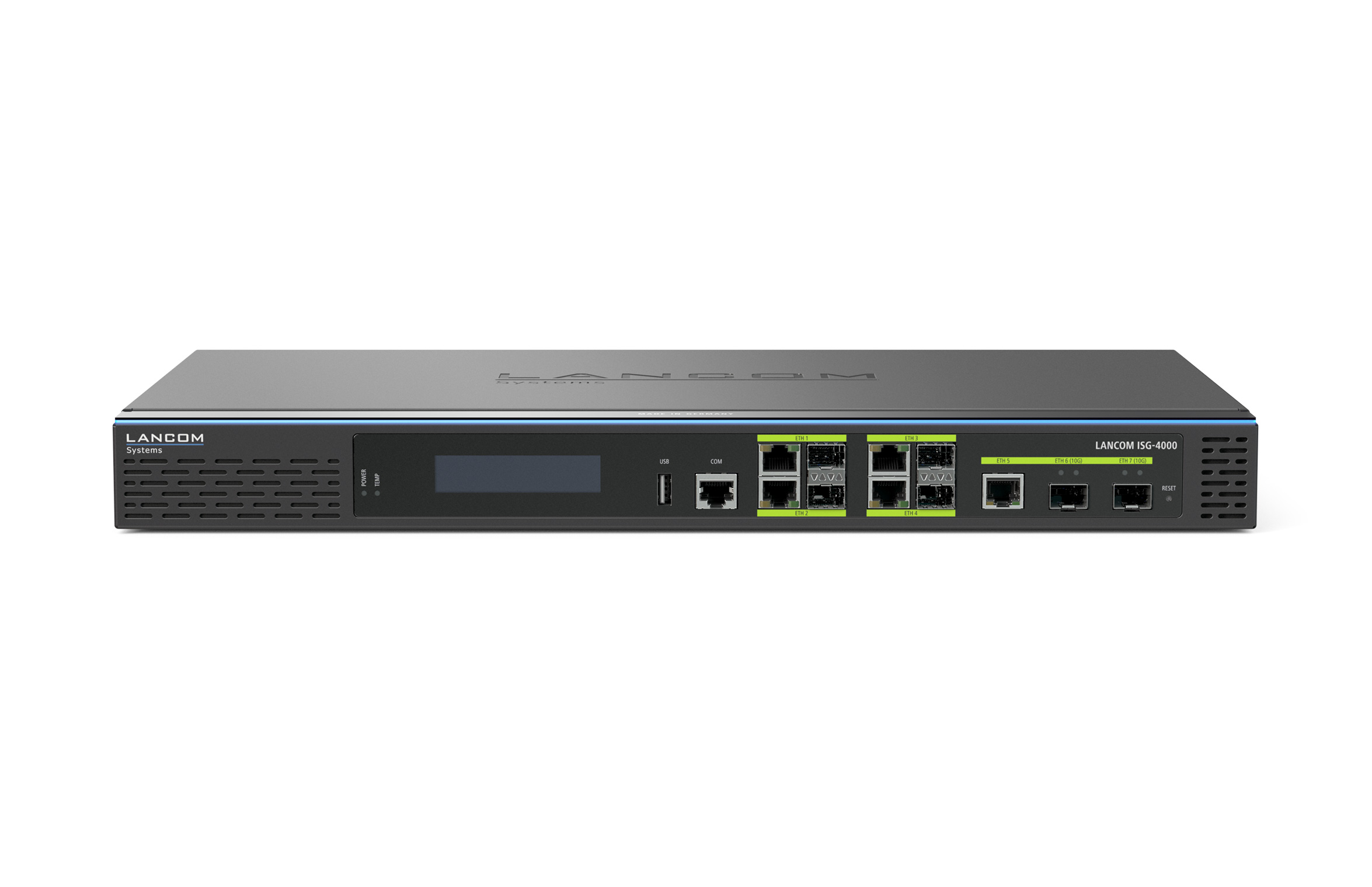 Central-site security and reliability
Large-scale multi-service IP networks have to offer the ultimate in performance and reliability at the central site. The LANCOM ISG-4000 is the secure and future-proof heart of your VPN networking strategy, thanks to its powerful platform with state-of-the-art encryption technologies, freedom from backdoors, and redundancy features. Use SD-WAN to effortlessly connect your sites, branches, and remote workers. You can also upgrade this integrated services gateway with additional features such as a hotspot, clustering, or up to 1,000 VPN channels.
Central-site VPN gateway with 200 simultaneous IPSec VPN connections (1,000 optional)
Support for up to 4096 VLANs / 256 ARF contexts
Optionally upgradeable with hotspot, content filtering or clustering features
2x 10 GE SFP+ ports
4x GE combo ports (ETH/SFP) and 1x GE-ETH port
RJ45 config port
SD-WAN – automatic VPN and VLAN configuration via the LMC
Your SD-WAN-ready LANCOM device is just the beginning on your path to highly scalable, efficient and secure networking of distributed corporate sites. Let yourself be inspired by our unique solution on the market!
Secure site connectivity via VPN
The LANCOM ISG-4000 is the central instance of your network infrastructure. Reliable security for large enterprise scenarios, state-of-the-art encryption technologies via 200 integrated VPN channels, and the demand-oriented ports (2x 10 Gigabit SFP+, 4x combo ETH/SFP, 1x Ethernet, and 1x USB) give you optimal conditions for networking mobile employees, protecting your internal company data, and securing sensitive network segments or branch offices. The LANCOM VPN option upgrades the gateway to support up to 1,000 VPN channels. This ensures that your network is perfectly scalable and can grow on demand—without requiring additional hardware.
VPN-Champion
By once again winning the title of champion in the Virtual Private Network (VPN) solution area in the 2021 "Professional User Rating Security Solutions (PUR-S)" user survey conducted by analyst firm techconsult, LANCOM Systems has become the first manufacturer to win this title so many times in a row, defending its top position in the results diamond.
Find out more.
Maximum port versatility
From fiber-optic to Ethernet and USB ports: As the core of the network, this integrated services gateway enables an endless range of applications. You benefit from four combo ports with Ethernet and SFP interfaces, giving you the freedom you need. Two 10 Gigabit SFP+ ports also increase the capacity of your data transfers to servers, network storages or switches. The LANCOM ISG-4000 integrates features that go far beyond routing and monitoring, making it a universal tool and a reliable component of your network.
First-class all-metal housing with integrated display
The LANCOM ISG-4000 comes in a high-quality all-metal housing with an integrated power supply unit. Thanks to the mounting system, it is easy to install in a 19" rack—featuring connection ports redirected to the front, it is quick and easy to work with. The display on the front of the device provides a continuous overview of various information including the temperature, CPU load, and the active VPN tunnels. You can see in an instant if your network is operating properly or if you need to act.
Security Made in Germany
Software development, hardware development and production take place primarily in Germany, as does the hosting of the network management. Special attention is given to providing trusted solutions with outstanding security features. Another important security characteristic of the products is that they are free from backdoors, as awarded by the German Federal Ministry of Economy with the quality seal "IT Security made in Germany".
Systematic networking solutions
LANCOM integrated services gateways are the basis for secure encrypted site connectivity and high-speed Internet access. As professional system components, they are fully compatible to all LANCOM network devices and they facilitate flexible scaling and expansion when combined with further LANCOM components. The result is a secure and flexible all-round solution that you can rely on. The overall network down to each individual device can be managed and monitored from a central instance—for a solution that is systematic. You can also upgrade this integrated services gateway with additional features such as a hotspot, clustering, or additional VPN channels.
Hyper integration and SD-WAN
Hyper Integration means: The ultimate networking solution—a combination of the complete LANCOM premium portfolio, the LAN, WAN and WLAN network segments, software-defined networking technology, and the LANCOM Management Cloud (LMC). The ISG-4000 can still be managed with LANconfig in the usual way, but it offers immense added value when operated in the LMC with SD-WAN. Your savings on staff resources for managing your networks, the time gains for additional projects, and the 24/7 monitoring dashboards are just for starters. Find out about everything that SD-WAN has to offer you here SD-WAN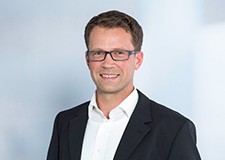 Inquiry
You have questions about our products or solutions, or are you looking for a LANCOM sales partner? Then let us know your wishes via contact form or feel free to contact us by phone.


Inside Sales International Team
Phone: +49 (0)2405 49936 122