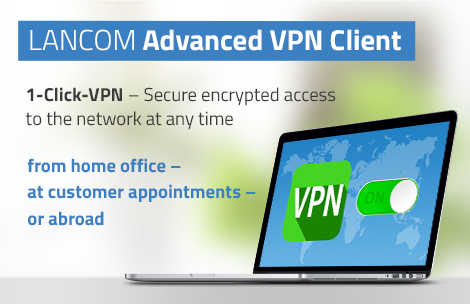 LANCOM Advanced VPN Client
Now even easier to acquire
Our highest priority is to ensure the health and continuation of your core business activities! LANCOM, as your longterm trusted VPN vendor, is taking improved effort to make usability and deployment of VPN client (and central site VPN) simple and straightforward.
We are currently receiving many inquiries regarding our LANCOM Advanced VPN Client (AVC) and further LANCOM VPN options. In particular, many of these questions are related to order processing, license and rollout support.
Top specialist dealers in your area: Here you will find the authorized LANCOM dealers
For LANCOM endcustomers: Simply place your order with your local Business Partner or directly contact LANCOM and you will receive your licenses quickly afterwards.
Now available for LANCOM reseller partners: digital licenses via email
LANCOM is pleased to announce, that we are able to issue a Digital License Support for the LANCOM Advanced VPN Client and the LANCOM VPN Options as the fastest way of procurement and deployment. Simply refer to your local Distributor, place your order and you will receive your licenses quickly via email.
If you - as a reseller - don't have an existing partnership, please reach out to LANCOM directly.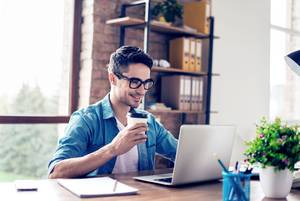 Home office – working securely from home
In many companies working from home office is the order of the day. Even companies, that were previously sceptical about this working model are rethinking their approach.
Find out in our latest White Paper how the LANCOM Advanced VPN Client enables you to connect securely to your company network and work from any location at any time, as if you were on your company premises.
LANCOM is VPN Champion for the fourth time in a row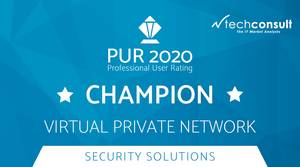 LANCOM took a clear lead to secure the top place among the VPN manufacturers with its extensive solution portfolio for highly secure site connectivity.
Users particularly value the performance of the routers, gateways and clients. Also convincing are the outstanding effectiveness, high availability and easy maintenance offered by the solution. Surveyed companies also gave top marks for the reduced workload on the IT department and the improved efficiency of work processes. Read more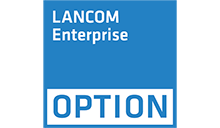 Flexibility and scalability with LANCOM options
Respond flexibly to growing demands on your network by expanding the VPN channels, ARF networks, and more of your LANCOM 88x VoIP routers with the LANCOM Enterprise Option as of May 2020! Or you can use the LANCOM VPN Option for further VPN tunnel upgrades of various LANCOM routers.
Everything about the LANCOM Advanced VPN Client
What scope of functionalities does the demo version of the LANCOM Advanced VPN Client offer?
The LANCOM Advanced VPN Client offers a free 30-day demo version with the full range of functions.
Please note: A maximum of three unlicensed VPN connections can be established to the remote VPN station.
Can I import my VPN profile into several end devices and apply it simultaneously?
VPN user profiles can basically be imported into several VPN client installations (e.g. different computers). However, only one session at a time is possible per VPN profile.
Where can I see how many VPN connections are active?
Active VPN client connections can be clearly viewed via LANmonitor.
As an administrator, can I deactivate VPN connections centrally?
Selected VPN dial-up connections can be deactivated via LANconfig or WEBconfig if required.
Can I also use the LANCOM Advanced VPN Client in combination with LANCOM R&S®Unified Firewalls?
Yes, with the current operating system LCOS FX 10.4, LANCOM R&S®Unified Firewalls offer the option of setting up import profiles for the LANCOM Advanced VPN Client.
Can I extend my LANCOM router with additional VPN connections?
With the LANCOM VPN Option, the number of VPN channels can be extended depending on the LANCOM device. For example, all LANCOM routers from the 17xx series are shipped with 5 VPN tunnels and can also be expanded to up to 25 tunnels. Find out more here
With the LANCOM Enterprise Option you can expand the existing 3 to 5 IPSec VPN channels and the 2 already integrated to 16 ARF networks and enable the enterprise routing protocols BGP and OSPF in your LANCOM VoIP routers of the 8xx series.

NEW: You can now obtain a free 30-day demo license for our LANCOM VPN options LANCOM VPN 25 and VPN 50. From now on, this allows you to increase the available VPN channels very quickly, flexibly and, above all, unbureaucratically. During the 30-day free trial period, the trial licenses offered have no functional restrictions whatsoever compared to the purchase of the option. Generate now
Where can I find more information about installation, product activation, setup of the VPN access and more details?
Our support Knowledge Base offers all users a collection of articles on the LANCOM Advanced VPN Client in a comprehensive overview.
Inquiry
You have questions about our products or solutions, or are you looking for a LANCOM sales partner? Then let us know your wishes via contact form or feel free to contact us by phone.