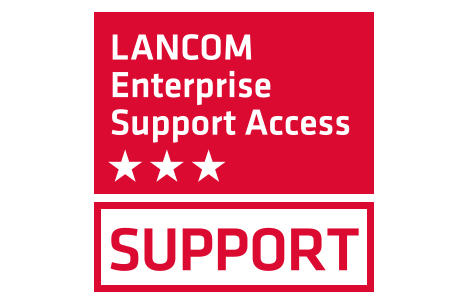 LANCOM Enterprise Support Access
Our full-service package for safeguarding networks with more than 100 devices benefits you in several ways. Very short response times ensure that your support case is processed within 2 hours. Major incidents are addressed within a maximum of 30 minutes. Thanks to the proactive support concept, potential problems are identified and avoided in advance. If necessary, network specialists from our 3rd-level support are available 24 hours a day, 7 days a week. Alternatively, you can use the option of extended service hours. However you decide, this special service assures the maximum availability of your network services and long-term reductions in downtime.
Short, guaranteed response times
With the Enterprise Support Access, we guarantee the processing of your support case within a maximum of 2 hours. In the case of a major incident, you will receive professional support within 30 minutes.
Access to the 3rd-level support
LANCOM Enterprise Support Access gives you instant access to 3rd-level support. This allows you to work directly with our network specialists, who will work quickly and competently to resolve your problem.
Proactive support concept
Our proactive support concept involves the continuous optimization and monitoring of your network. Our 3rd-level support regularly and proactively contacts you by telephone or remote session and checks all of the important parameters of your network. This allows potential problems to be detected and avoided in good time, so minimizing your network downtimes.
24/7 access (LANCOM Enterprise Support Access 24/7)
High availability is essential for networked processes, because a disruption of the network often entails high costs. The LANCOM Enterprise Support Access (24/7) secures your network thanks to standby support 24 hours a day, 7 days a week.
Extended service times (LANCOM Enterprise Support Access 10/5)
With LANCOM Enterprise Support Access (10/5) you benefit from longer service times. Available from 8:00 AM to 6:00 PM (CET) on working days, your network is optimally secured during business hours. This minimizes network downtime and the associated revenue losses.
Just right for your network
Customized networks require customized safeguarding. This is why we tailor your LANCOM Enterprise Support Access, including the term and conditions, precisely to your requirements.
Full-service package to secure networks with more than 100 devices
Guaranteed reaction time of max. 2 hours, for major incidents max. 30 minutes
Direct access to LANCOM 3rd-level support
Proactive support concept
Enterprise Support Access 24/7
24 hours a day, 7 days a week – guaranteed availability at all times
Enterprise Support Access 10/5
Extended service times, Monday to Friday from 08:00 AM to 6:00 PM (CET)
Terms and conditions are agreed individually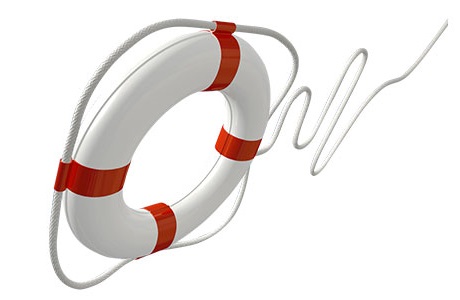 Are you interested in one of our service and support products? Order here*:
If you need any help do not hesitate to contact our support team:
LANCOM Support Team
Telefone: +49 (0) 2405 / 49 93 6-210


*Please note that the form is currently only available in german