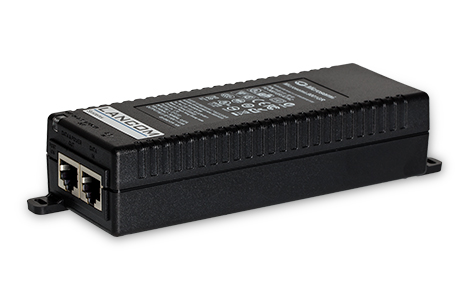 End of Sale: LANCOM GE PoE+ Injector
Injector for power supply of LANCOM access points via Power over Ethernet
The LANCOM GE PoE+ Injector offers compelling flexibility and performance: The ability to power access points up to 100m away facilitates a flexible positioning of the access points for perfect signal coverage. What's more, the PoE+ standard IEEE 802.3at allows even high-power devices to operate without any loss of performance. The cost-effective solution for companies requiring PoE-enabled networks.
Gigabit Ethernet support
Even where a PoE-enabled switch is not in use, Gigabit Ethernet access points are reliably powered by the LANCOM GE PoE+ Injector. Access points that are far away from a regular power outlet continue to offer Gigabit performance without performance loss.
Full power thanks to PoE and PoE+
As it supports both of the PoE standards IEEE 802.3af and IEEE 802.3at, the Injector is the optimal choice for powering all of your LANCOM access points by means of Power over Ethernet. Even high-performance products operate without performance loss.
High output power
With power supplied as per IEEE 802.3af/at with a guaranteed power output of 30W over up to 100m, the LANCOM GE PoE+ Injector gives you the flexibility to position your access points for perfect signal coverage.
Automatic detection of PoE devices
PoE devices connected to the LANCOM GE PoE+ Injector are detected by an auto-sensor algorithm and the energy-efficient power supply is activated with the necessary voltage.
Integrated power supply unit
Thanks to the power supply unit integrated into the LANCOM GE PoE+ Injector, the IEC connector supplied with it is the only additional component you need—a space-saving solution.
Plug & play
The Injector works with a convenient plug & play installation for quick and easy integration into the network. Simply connect the LANCOM GE PoE+ Injector between the switch and the access point and use the power cord to supply electricity.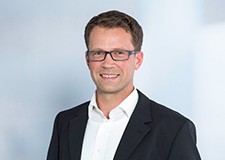 Inquiry
You have questions about our products or solutions, or are you looking for a LANCOM sales partner? Then let us know your wishes via contact form or feel free to contact us by phone.


Inside Sales International Team
Phone: +49 (0)2405 49936 122