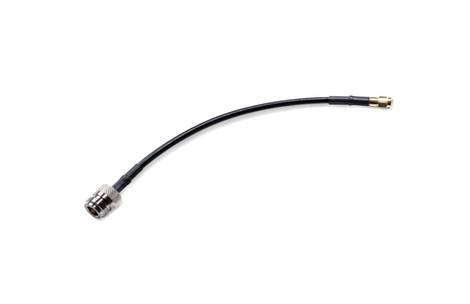 Adapter for operating LANCOM outdoor WLAN antennas with indoor access points
The adapter cable AirLancer AN-RPSMA-NJ gives you the flexibility to use LANCOM outdoor WLAN antennas (ON) in combination with indoor access points. It connects the antenna to the indoor access point, either directly or via an extension cable, optionally with an additional AirLancer SN-ANT lightning protection adapter. One AirLancer AN-RPSMA-NJ is required for each connected antenna.
Which antenna fits to which access point?
This system diagram shows the various connection option of our new antenna and accessory portfolio with LANCOM access points.


What´s special: The different LANCOM outdoor antennas can also be connected to LANCOM indoor access points with the adapter AirLancer AN-RPSMA-NJ.
Do you have further questions about this product or want a personal contact?
LANCOM Presales Team
Phone: +49 2405 / 49 93 6-260


Do you need help with the configuration of our products?
In our Knowledge Base you can find help and precise instructions on how to use all LANCOM products. For more professional assistance visit our Support portal: