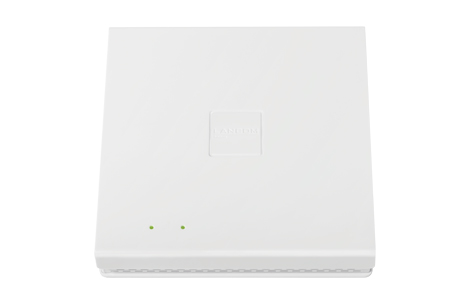 LANCOM LN-630acn dual Wireless
Dual-radio 11ac WLAN access point in elegant design
The LANCOM LN-630acn dual Wireless offers a compelling price/performance ratio for a professional entry into the world of 11ac Wi-Fi. Compared with conventional 2x2 MIMO access points, its innovative antenna design delivers significant gains in range in the 5-GHz frequency band with 11ac, while simultaneously providing reliable Wi-Fi to 11n clients in the 2.4-GHz band. This PoE-enabled access point is exclusively available as a 10-piece bulk package and comes without a power supply unit.
Dual concurrent WLAN
The LANCOM LN-630acn dual Wireless is the ideal solution for Wi-Fi scenarios that demand reliable wireless coverage with 11ac support. Equipped with two Wi-Fi radio modules, one supporting IEEE 802.11ac and the other IEEE 802.11n, the device provides reliable Wi-Fi to 11n clients in the 2.4-GHz frequency band and also to the increasing number of modern 11ac-enabled devices requiring Wi-Fi in the 5-GHz band.
Top Wi-Fi coverage
The innovative antenna design of the LANCOM LN-630acn dual Wireless with its three integrated MIMO antenna for 11ac operations provides significant range gains in the 5-GHz frequency band. This is an ideal basis for effective Wi-Fi coverage across challenging indoor environments.
Energy-efficient PoE operation
Thanks to the power supply via Power over Ethernet based on IEEE 802.3af, the LANCOM LN-630acn dual Wireless operates at any PoE-powered Ethernet port. This enables the access point to provide Wi-Fi coverage for any building, irrespective of the available power supply.
Zero-touch deployment
Quick and easy network integration of the access points as well as automatic assignment of the configuration—without manual configuration. For installations based on WLAN controllers or the LANCOM Management Cloud, the access point receives the correct configuration immediately after network authentication.
Elegant LANCOM design
The white LANCOM LN-630acn dual Wireless fascinates with its puristic elegance. Its modern design is ideal for unobtrusive operation, for example in the hospitality and hotel industries, and it blends seamlessly into any environment.
Secure integration of external users
In combination with the LANCOM Public Spot option, the LANCOM LN-630acn dual Wireless is the ideal choice for operating a hotspot. Users benefit from a hotspot that is secure and easy-to-use, while hotspot operators can be sure that their own network remains separate from the guest network. An integrated hotspot API helps the hotspot to seamlessly integrate into external provider systems.
Maximum future viability
LANCOM products are designed for a service life of several years and are equipped with hardware dimensioned for the future. Even reaching back to older product generations, updates to the LANCOM Operating System—LCOS—are available several times a year, free of charge and offering major features.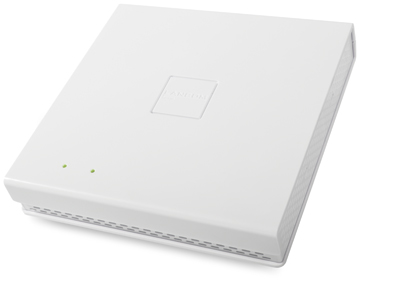 Elegant. Maximally puristic.
The new LANCOM access point housing is characterized by a modern, quadratic design in appealing flat white. The integrated antennas enable an inconspicuous integration into modern environments and the engraved logo seamlessly fits into the uniform surface. The deeply built-in LEDs support the puristic design and can be switched off if necessary.

Space. Due to exceptional mounting freedom.
Whether on the wall, the ceiling or a flat surface – the enclosed drill template and non-slip rubber foots guarantee practical mounting options.

Cool. Due to intelligent ventilation concept.
The housing's vent slots provide the proper airing of the device and the maintenance of the temperature range. This way, a reliable WLAN operation is guaranteed even during times of high load.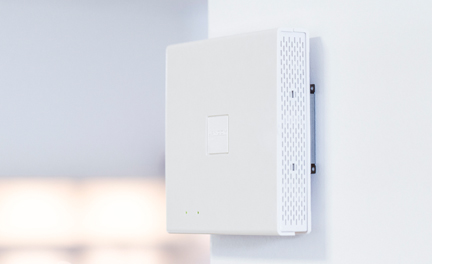 Security. Systematic.
The provided drill templates of the LANCOM Wall Mount (LN) – specifically designed for this housing – guarantee maximum security. Once the housing has been hooked into the Wall Mount and fixed via kensington lock the device is optimally protected against theft.
Cloud ready!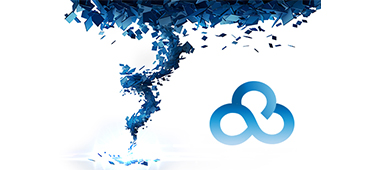 Dual concurrent WLAN – parallel operation at 2.4 GHz and 5 GHz with IEEE 802.11ac and IEEE 802.11n
Intelligent antenna design – 3x3:2 MIMO antenna configuration increases the range for clients connecting in the 5-GHz frequency band.
Power supply by Power over Ethernet (IEEE 802.3af)
Zero-touch deployment with a LANCOM WLAN controller or Management Cloud
Elegant LANCOM design with integrated antennas
Easy and secure integration of external users with the Public Spot Option
Available as 10-piece bulk items for large installations
Learn more about the new WLAN standard IEEE 802.11ac
Do you have further questions about this product or want a personal contact?
LANCOM Presales Team
Phone: +49 2405 / 49 93 6-260


Do you need help with the configuration of our products?
In our Knowledge Base you can find help and precise instructions on how to use all LANCOM products. For more professional assistance visit our Support portal: