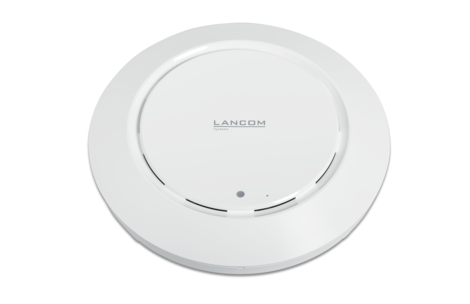 Great value Wi-Fi
The LANCOM LW-500 features high-throughput 802.11ac Wave 2 wireless LAN (Wi-Fi 5) and is ideal for hotels. It is suitable for inconspicuous ceiling mounting with an understated design that blends harmoniously into any environment. The access point is easily integrated into the network via the LANCOM Management Cloud (LMC); alternatively, it can be managed as a stand-alone device using the intuitive web interface (WEBconfig). This makes it the ideal solution for expanding your wireless infrastructure at an unbeatable price.
Dual concurrent Wi-Fi – parallel operation at 2.4 GHz and 5 GHz with IEEE 802.11ac Wave 2 (Wi-Fi 5) and IEEE 802.11n (Wi-Fi 4)
Unobtrusive smoke-detector design with integrated antennas
Intuitive web interface (WEBconfig) for easy management and monitoring
Power supply optionally by Power over Ethernet (IEEE 802.3af) or included power-supply unit (EU, incl. adapter for UK, US, AU)
Automated operation via the LANCOM Management Cloud (LMC)
User-friendly, secure integration of external users with the hotspot function of the LANCOM Management Cloud (LMC) or via LANCOM router with Public Spot option
Available as individual items or as 10-piece bulk items (shipped without power adapters) for large installations
WLAN controller support (coming soon: including layer-3 tunneling)
Dual concurrent Wi-Fi with up to 867 Mbps
The LANCOM LW-500 features two Wi-Fi radio modules, one offering IEEE 802.11ac Wave 2 and the other offering IEEE 802.11n. This provides fast Wi-Fi to 11n-clients in the 2.4-GHz frequency band and also the growing number of modern 11ac-enabled devices in the 5-GHz band.
Modern web interface for stand-alone operation
For stand-alone operation, the intuitive web interface of the new WEBconfig provides the best overview for comprehensive management and monitoring. The device is set up in a moments. Modern dashboards clearly display the current Wi-Fi status and enable the simple configuration of individual Wi-Fi networks (SSID) and the associated network keys. Other options include smart features such as the easy integration of new clients using QR codes.
Operates via the LANCOM Management Cloud
The LANCOM LW-500 offers unsurpassed user-friendliness: Managed through the LANCOM Management Cloud, it integrates into a holistic, automated network orchestration system based on software-defined networking technology.
Operation via a WLAN controller
The LANCOM LW-500 offers the best possible flexibility in terms of operating mode. In addition to stand-alone operation or integration into the LANCOM Management Cloud, management can also be performed centrally via a WLAN controller.
Understated smoke-detector design
The white LANCOM LW-500 with integrated antennas has an unobtrusive and harmonious form. The round design similar to a smoke detector makes it ideal for unobtrusive use in hotel lobbies or conference rooms. It blends seamlessly into any environment.
Flexible power supply
Thanks to the power supply via power over Ethernet as per IEEE 802.3af, the LANCOM LW-500 operates at any PoE-powered Ethernet port. Alternatively, the access point operates with a power supply unit supplied with various plug adapters (EU, UK, US, AU).
Wi-Fi security standard WPA3
WPA3, the successor of WPA2, offers important upgrades and security features for small ("WPA3-Personal") and large networks ("WPA3-Enterprise").
Zero-touch deployment
Quick and easy network integration of the LANCOM LW-500 as well as automatic assignment of the configuration—without manual effort. In combination with the LANCOM Management Cloud, the access point receives the right configuration immediately after network authentication.
LANCOM security for wireless networks
With numerous integrated security features such as IEEE 802.1X, this access point provides optimal security for networks. Administrators and employees alike benefit from professional security policies on the network.
Secure integration of external users
Offer your guests a secure and user-friendly hotspot with the LANCOM LW-500. This requires the access point to be operated directly on a Public Spot-enabled LANCOM device or via the LANCOM Management Cloud together with a Public Spot-enabled LANCOM device in your network. As a hotspot provider, rest assured that your internal network remains fully isolated from the hotspot.
Maximum future-proofing
The LANCOM LW-500 supports the high-speed WLAN standard IEEE 802.11ac Wave 2 (Wi-Fi 5), so you are well equipped for future challenges. LANCOM Systems gives you a 3-year warranty on the LW-500. And you also benefit from the high LANCOM standards on the software side: several times a year you receive free major releases of the LCOS LX operating system with new, future-proof features. Even if a product is no longer avail­able, we offer free major releases, critical security fixes (security updates) based on the last available software version, and free technical manufac­turer support as part of the LANCOM software lifecycle management for at least another 2 years.
powered by: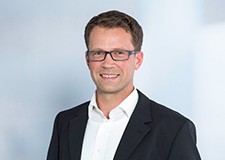 Inquiry
You have questions about our products or solutions, or are you looking for a LANCOM sales partner? Then let us know your wishes via contact form or feel free to contact us by phone.


Inside Sales International Team
Phone: +49 (0)2405 49936 122