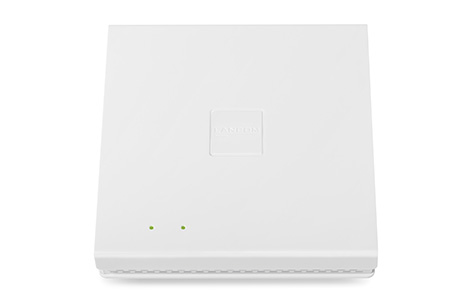 Fast Wi-Fi 6 for small and medium user densities
With the LANCOM LX-6200, you get high-throughput performance from the latest Wi-Fi 6 generation. This makes it the ideal device wherever the fastest Wi-Fi is needed for a small to medium-sized number of users, such as in hotels, smaller offices, medical practices, or branch offices. The integrated USB interface (2.0) also provides the basis for integrating IoT wireless systems into existing WLAN infrastructures.
Dual concurrent Wi-Fi – parallel operation at 2.4 GHz and 5 GHz with Wi-Fi 6 (IEEE 802.11ax)
2x2 multi-user MIMO for simultaneous beam-steering for multiple clients in down- an uplink mode
USB 2.0 port for connecting wireless IoT systems
5.1 Bluetooth Low Energy radio module for innovative beaconing applications
Automated operation via the LANCOM Management Cloud (LMC)
WLAN controller support (including layer-3 tunneling)
Support of the security standard WPA3
Uncompromising and future-proof standards for warranty, support, and software lifecycle management
Explanation video Wi-Fi 6
More throughput, lower latency. What exactly do these key words behind the new WLAN standard Wi-Fi 6 signify?
How you can benefit from the new technology with the ax-enabled LANCOM devices is shown in our "Wi-Fi 6 Video" and on the Technology page.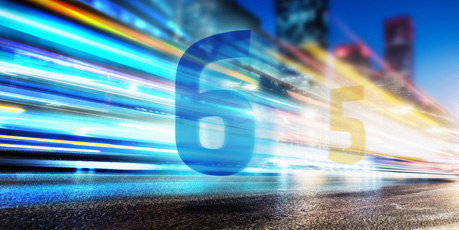 The superiority of Wi-Fi 6
Wi-Fi 6 offers many advantages over Wi-Fi 5! The LANCOM whitepaper illustrates this by illustrating the superiority of a WLAN infrastructure based on 2x2 MIMO Wi-Fi 6 access points over an installation with 3x3 MIMO access points with Wi-Fi 5. The document can help you select the WLAN infrastructure that is right for you.
Dual concurrent Wi-Fi with an aggregated datarate of up to 1,775 Mbps
The LANCOM LX-6200 offers the Wi-Fi 6 standard (IEEE 802.11ax) for fast wireless LAN for clients in the 2.4- and 5-GHz bands. Wi-Fi 6 technology achieves transmission rates of up to 1,200 Mbps at 5 GHz and simultaneously up to 575 Mbps at 2.4 GHz.
2x2 Multi-User MIMO for downlinks and uplinks
Multi-user MIMO (MU-MIMO for short) simultaneously distributes all of the available spatial streams of the LANCOM LX-6200 between several different clients, rather than one after the other as was formerly the case. The available bandwidth is used efficiently and delays in the wireless network are substantially reduced. With Wi-Fi 6, MU-MIMO is not, as before, only usable in the downlink but now also in the uplink as well.
USB port 2.0 for IoT readiness
The integrated USB port of the LANCOM LX-6200 allows proprietary IoT wireless systems to be easily connected to the existing WLAN infrastructure. This enables, for example, the implementation of innovative digital signage solutions such as the ePaper solution from LANCOM by using a LANCOM ePaper USB or the support of third-party electronic price tags.
Integrated beaconing technology
The 5.1 Bluetooth Low Energy radio module integrated in the LANCOM LX-6200 is the technical basis for modern BLE beaconing-based applications, such as push advertising services to mobile devices (iBeacon) or the localization of persons or objects (asset tracking/management) via partner solutions.
Managed via LANCOM Management Cloud, WLAN controller, or stand-alone
The LANCOM LX-6200 offers the greatest possible versatility in operation: Managed through the LANCOM Management Cloud, it integrates into a holistic, automated network orchestration system based on software-defined networking technology. It is also able to operate with central management by LANCOM WLAN controller or even in stand-alone mode.
Wi-Fi security standard WPA3
WPA3, the successor of WPA2, offers important upgrades and security features for small ("WPA3-Personal") and large networks ("WPA3-Enterprise").
Uncompromising additional services for maximum future security
The LANCOM LX-6200 supports the fast WLAN standard IEEE 802.11ax (Wi-Fi 6), so that you are technically well equipped for future challenges. LANCOM Systems gives you a 3-year warranty on the LX-6200, which can easily be extended to 5 years with the Warranty Basic Option S or the Warranty Advanced Option S. And you also benefit from the high LANCOM standards on the software side: several times a year you receive free major releases of the LCOS LX operating system with new, future-proof features. Even if a product is no longer avail­able, we offer free major releases, critical security fixes (security updates) based on the last available software version, and free technical manufac­turer support as part of the LANCOM software lifecycle management for at least another 2 years.
Included services
3 years hardware warranty within the EU
Free technical support for end customers with valid warranty directly from LANCOM
Free technical support for LANcommunity partners with valid warranty directly from LANCOM*
Charged warranty extension to 5 years is optionally available.
LANCOM Warranty Advanced Option
Warranty extension to 5 years within the EU with next business day (NBD)
advance replacement in case of defect and extension with security
updates until the End of Life status of the device as an option per device

S: 10715, M: 10716
L: 10717, XL: 10718
LANCOM Warranty Basic Option
Warranty extension to 5 years within the EU and extension with security
updates until the End of Life status of the device as an option per device

S: 10710, M: 10711
L: 10712, XL: 10713
LANCOM MSP-Care 24/7
Extended manufacturer support incl. 24/7 emergency hotline for projects
Availability: 24h / 7d


(on request)

LANCOM Premium Support Access
Extended manufacturer support for projects
Availability: 10h / 5d


(on request)
* Availability: 8-10h / 5d, response time: 4h-1d (depending on partner level)
** Notes: Times are given in hours (h) per days (d). The options are available for different service categories (S, M, L, XL) and can be easily added using the article numbers. The service category of each LANCOM device can be found in the LANCOM price list.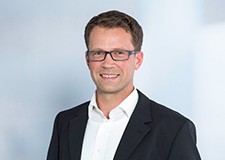 Inquiry
You have questions about our products or solutions, or are you looking for a LANCOM sales partner? Then let us know your wishes via contact form or feel free to contact us by phone.


Inside Sales International Team
Phone: +49 (0)2405 49936 122