End of Sale: LANCOM L-151E Wireless
Single Radio Entry 11n WLAN access point with up to 150 Mbps, Wireless ePaper technology and iBeacon support
The LANCOM L-151E Wireless is a professional 11n WLAN premium entry access point. It provides 11n clients with professional and reliable WLAN in the 2.4 GHz frequency band. In addition to that, the access point supports the wireless update of radio-controlled, battery-powered ePaper displays and iBeacon technology in an interference-free, parallel operation.
Single Operation WLAN
The LANCOM L-151E Wireless is a powerful 11n WLAN entry-class access point. It provides 11n clients optionally in the 2.4-GHz frequency band with 150 Mbps WLAN.
Update of LANCOM Wireless ePaper Displays
Besides providing two WLAN radio modules, the LANCOM L-151E Wireless also offers one radio module for the update of LANCOM Wireless ePaper Displays. Thanks to the intelligent combination of different radio technologies in one access point, the interference-free and parallel operation is guaranteed.
Integrated iBeacon technology
The iBeacon, integrated in the LANCOM L-151E Wireless, continuously sends signals via the radio standard Bluetooth Low Energy (version 4.0). It is extremely well-suited for near-field communication and has the advantage that its power consumption is significantly lower compared to classic Bluetooth - an innovative method for various push marketing actions.
Active Radio Control for dynamic radio-field optimization
The LANCOM L-151E Wireless supports the WLAN optimization feature LANCOM Active Radio Control. This intelligent combination of innovative features included with the LCOS operating system – such as Client Steering, Adaptive Noise Immunity and RF Optimization – sustainably increases WLAN performance and supports administrators with professional tools for WLAN management.
LANCOM security for wireless networks
With numerous integrated security features, such as IEEE 802.1X, this entry-class access point provides optimal security for networks. As a result, employees and visitors all benefit from security policies in the network.
Support for zero-touch deployment
By supporting zero-touch deployment, the LANCOM L-151E Wireless is quickly and easily integrated and configured without having to access the configuration UI. In installations operated by a WLAN controller or the LANCOM Management Cloud the access point receives an appropriate configuration immediately after network authentication.
Secure integration of external users
In controller-based scenarios, the LANCOM L-151gn Wireless is ideal for operating hotspots in combination with the LANCOM Public Spot Option. Users benefits from a hotspot that is secure and easy-to-use, while hotspot operators can be sure that their own network remains separate from the hotspot. This way, the hotspot operator can provide guest accesses with up to 150 Mbps in meeting rooms, cafes, and restaurants.
Maximum future viability
LANCOM products are designed for a service life of several years and are equipped with hardware dimensioned for the future. Even reaching back to older product generations, updates to the LANCOM Operating System – LCOS – are available several times a year, free of charge and offering major features.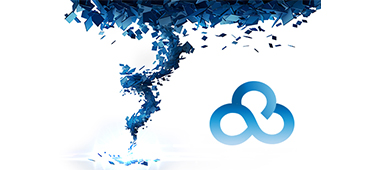 Single Operation WLAN – operation at 2.4 with up to 150 Mbps with IEEE 802.11n
Integrated radio module for updating LANCOM Wireless ePaper Displays
Integrated iBeacon technology
Dynamic WLAN optimization thanks to LANCOM Active Radio Control (ARC)
Professional security features such as IEEE 802.1X
Zero-touch deployment with a LANCOM WLAN controller
Easy and secure integration of external users with the Public Spot Option in combination with a WLAN controller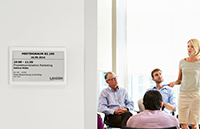 The LANCOM L-151E Wireless is part of our innovative Wireless ePaper solutions.
Get to know more:
Do you have further questions about this product or want a personal contact?
LANCOM Presales Team
Phone: +49 2405 / 49 93 6-260


Do you need help with the configuration of our products?
In our Knowledge Base you can find help and precise instructions on how to use all LANCOM products. For more professional assistance visit our Support portal: