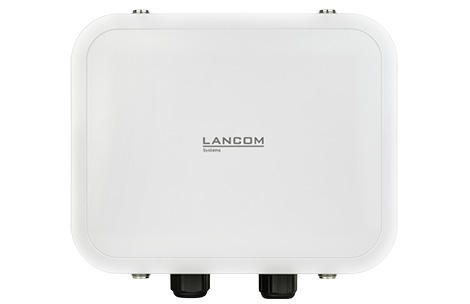 Highspeed Wi-Fi 6 WLAN for harsh environments
In parking lots, cold storage, warehouses, or outdoor areas – wherever professional WLAN needs to be provided under any weather conditions, the LANCOM OW-602 is the ideal and cost-effective solution. This Wi-Fi 6 outdoor access point offers low latency and high throughput per client, especially in low to medium device density environments. Included omnidirectional antennas enable wide-area coverage with the best Wi-Fi for an excellent user experience. Optional sector antennas enable targeted coverage of areas.
Dual-concurrent Wi-Fi - parallel operation in 2.4 GHz and 5 GHz in Wi-Fi 6 (IEEE 802.11ax)
2x2 external omnidirectional antennas
2x 1 Gigabit Ethernet interface
Robust IP67 protective housing - reliable even at extreme temperatures (-30°C to +65°C)
Bluetooth Low Energy 5.1
Automated operation via the LANCOM Management Cloud (LMC)
WLAN controller support (including layer-3 tunneling)
Support of the WPA3 security standard
Incl. mounting kit for wall and pole mounting, 2x 2.4 GHz Wi-Fi omni antennas (5 dBi), 2x 5 GHz Wi-Fi omni antennas
(7 dBi)
Dual Concurrent Wi-Fi 6 with aggregated data rate of up to 1,775 Mbps
The LANCOM OW-602 offers WLAN in the Wi-Fi 6 standard (IEEE 802.11ax) and can provide simultaniously both clients in the 2.4 GHz frequency band and modern end devices in the 5 GHz band with fast WLAN. Wi-Fi 6 technology enables transmission rates of up to 1,200 Mbps in 5 GHz and up to 575 Mbps in 2.4 GHz.
Maximum reliability in all weather conditions
The LANCOM OW-602 has a rugged IP67 protective housing, making it completely dust- and waterproof. In addition, a temperature range of -30°C to +65°C guarantees reliable operation under extreme conditions.
Zero-Touch Deployment
Quick and easy network integration of the access point as well as automatic configuration assignment-without manual configuration. In WLAN controller- or LANCOM Management Cloud-based installations, the access point immediately receives a suitable configuration after network authentication.
Integrated Bluetooth Low Energy technology
The Bluetooth Low Energy radio module integrated in the LANCOM OW-602 is the technical basis for modern BLE beaconing-based applications, such as asset tracking or visitor counting.
Secure integration of external users
Using a cloud-managed hotspot via LANCOM Management Cloud, the LANCOM OW-602 is ideal for providing WLAN hotspots. The user benefits from secure and convenient Wi-Fi access, and the hotspot provider has the assurance that its own network remains separate from the guest network.
WLAN security standard WPA3
WPA3, the successor to WPA2, offers important enhancements and security features for small ("WPA3-Personal") and large ("WPA3-Enterprise") networks. WPA3-Personal uses the modern and secure authentication method Simultaneous Authentication of Equals (SAE).
Operates via the LANCOM Management Cloud
The LANCOM OW-602 offers unsurpassed user-friendliness: Managed through the LANCOM Management Cloud, it integrates into a holistic, automated network orchestration system based on software-defined networking technology.
Uncompromising additional services for maximum future security
The LANCOM OW-602 supports the fast WLAN standard IEEE 802.11ax (Wi-Fi 6), so you are technically well equipped for future challenges. LANCOM Systems provides a warranty of 3 years on the OW-602, which can easily be extended to 5 years with the Warranty Basic Option M or the Warranty Advanced Option M. The OW-602 is also covered by a software warranty. On the software side, you also benefit from the high LANCOM standards: Several times a year, you receive free major releases of the LCOS LX operating system with new, future-proof features. Even if a product is discontinued, we offer free major releases, critical security fixes (security updates) based on the last available software version, and free technical manufacturer support for at least another 2 years as part of LANCOM software lifecycle management.
Included services
3 years hardware warranty within the EU
Free technical support for end customers with valid warranty directly from LANCOM
Free technical support for LANcommunity partners with valid warranty directly from LANCOM*
Charged warranty extension to 5 years is optionally available.
LANCOM Warranty Advanced Option
Warranty extension to 5 years within the EU with next business day (NBD)
advance replacement in case of defect and extension with security
updates until the End of Life status of the device as an option per device

S: 10715, M: 10716
L: 10717, XL: 10718
LANCOM Warranty Basic Option
Warranty extension to 5 years within the EU and extension with security
updates until the End of Life status of the device as an option per device

S: 10710, M: 10711
L: 10712, XL: 10713
LANCOM MSP-Care 24/7
Extended manufacturer support incl. 24/7 emergency hotline for projects
Availability: 24h / 7d


(on request)

LANCOM Premium Support Access
Extended manufacturer support for projects
Availability: 10h / 5d


(on request)
* Availability: 8-10h / 5d, response time: 4h-1d (depending on partner level)
** Notes: Times are given in hours (h) per days (d). The options are available for different service categories (S, M, L, XL) and can be easily added using the article numbers. The service category of each LANCOM device can be found in the LANCOM price list.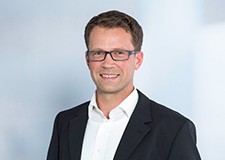 Inquiry
You have questions about our products or solutions, or are you looking for a LANCOM sales partner? Then let us know your wishes via contact form or feel free to contact us by phone.


Inside Sales International Team
Phone: +49 (0)2405 49936 122