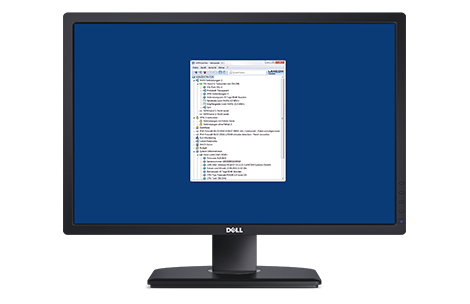 The LANCOM Monitoring software
LANmonitor is the ideal program for convenient and structured monitoring of networks. SNMP-trap controlled, it offers nearly real-time monitoring of all connections and device statuses.
Your free-of-charge Central Monitoring Tool is available for download here
Convenient and structured surveillance in real-time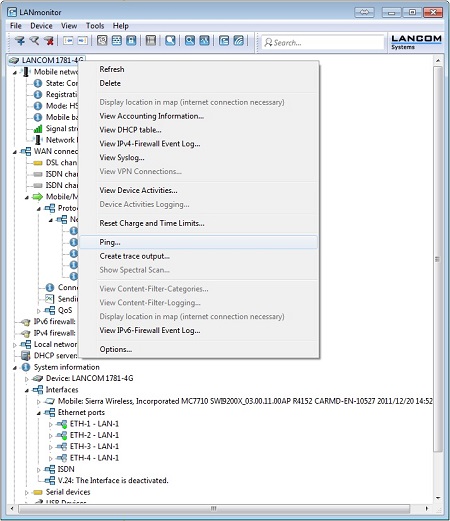 Connection and interface status display
Transfer rates, protocols, and IP addresses
Display of software version, CPU load, and memory usage
Logging of online times and transfer volumes
Firewall event display and device syslog
Logging of device activity to a file
Graphical trace module for recordings and troubleshooting
Spectral Scan to identify sources of interference in the WLAN
Monitor your WLAN radio field spectrum for sources of interference!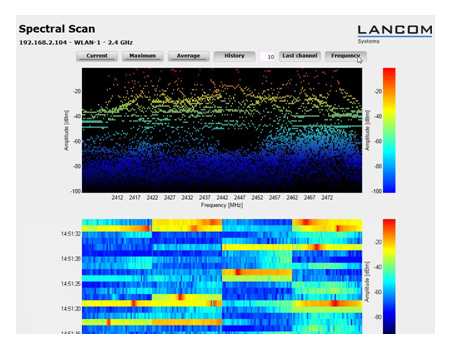 With LANCOM Spectral Scan you have a professional tool for an efficient WLAN troubleshooting. By scanning the entire RF spectrum, sources of interference can be identified, graphically illustrated, and the time of occurrence is documented. This way, the extensive workload of a specific channel at 2.4 GHz can be determined, leading to the conclusion that an interfering signal is in place. Having this information, the administrator can initiate countermeasures by switching the channel or removing the interfering signal.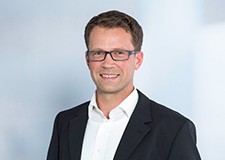 Inquiry
You have questions about our products or solutions, or are you looking for a LANCOM sales partner? Then let us know your wishes via contact form or feel free to contact us by phone.


Inside Sales International Team
Phone: +49 (0)2405 49936 122