Versatile PoE switching for office environments
With PCs, telephones, printers or access points, even small offices, business premises, and home offices today have to integrate large numbers of separate components into the network. This switch provides a straightforward solution. Due to its small size, it is easy to position wherever it is needed. Power over Ethernet is supported on all ports to provide reliable power to connected PoE network components.
Compact 8-port Gigabit Ethernet switch for reliable networking of small offices and the efficient power supply of PoE-enabled network components
PoE support as per IEEE 802.3af/at with 60 W power consumption for efficient and centralized power supply
Integrated power supply unit and quiet fan
Robust, shock-resistant metal housing with maximum slip-resistance
Adapters for 19" cabinet mounting included
High power output on 8 ports
The LANCOM GS-1108P is equipped with 8 Gigabit Ethernet ports. With a data throughput of 16 Gbps on the backplane, it offers full performance even under load. This switch is a high-performance basis for modern network infrastructures in small and home offices.
Centralized power supply without additional cabling
The LANCOM GS-1108P is a high-performance PoE switch that directly powers PoE devices connected to it; there is no need of additional power supply units or cabling. It supports the two Power-over-Ethernet standards, IEEE 802.3af and IEEE 802.3at (PoE+). It has high power-output reserves and an overall output of 60 Watts makes it an efficient power supply for PoE devices.
Space-saving and quiet
The integrated power supply makes the LANCOM GS-1108P a real space saver that finds its place even in the smallest offices. Its integrated fan is extremely quiet, making the switch an ideal desktop switch for small installations.
Robust metal housing
The robust and non-slip metal housing is effective protection for the desktop switch against outside influences as it is highly resistant to everyday knocks. The supplied adapter additionally allows the device to be mounted in a standard 19" cabinet.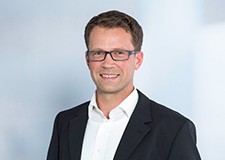 Inquiry
You have questions about our products or solutions, or are you looking for a LANCOM sales partner? Then let us know your wishes via contact form or feel free to contact us by phone.


Inside Sales International Team
Phone: +49 (0)2405 49936 122