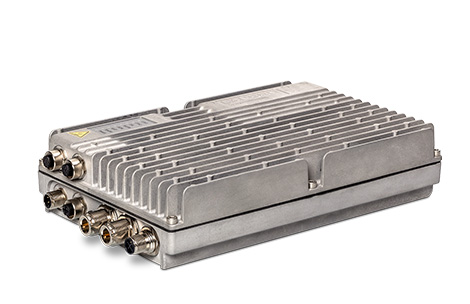 Reliable networking for demanding application scenarios
This router offers reliable VDSL connectivity, fast 11ac Wi-Fi, and profes­sional telephony for all industries with covered outdoor installations. Its robust housing is extra dust-proof, protected against splash water, and stands for highest reliability even in demanding application scenarios such as WLAN hotspots in street furniture due to its extended tempe­rature range of -25 to + 70°C . The IPSec-VPN functionality also enables secure site networking, e.g. for the connection of machines or surveillance equipment.
Integrated VDSL2+ modem for up to 100 Mbps
Wi-Fi operation with 5 GHz at up to 867 Mbps as per IEEE 802.11ac (Wi-Fi 5) or with 2.4 GHz at up to 300 Mbps as per IEEE 802.11n (Wi-Fi 4)
Robust IP54 protective housing – reliable even in extreme temperatures (-25°C to + 70°C)
Practical wall mount included
5 integrated IPSec VPN channels (25 optional)
Integrated Voice Call Manager (VCM) & Session Border Controller (SBC)
SD-WAN – automatic VPN and VLAN configuration via the LANCOM Management Cloud
Network virtualization with up to 16 networks on one device (ARF)
Security Made in Germany
Business VPN router with VDSL2 and ADSL2+ modem
Thanks to the VDSL/ADSL modem, the LANCOM IAP-1781VAW+ enables high-speed VDSL with up to 100 Mbps thanks to VDSL2 vectoring support and offers maximum flexibility for a transition from ADSL to VDSL. The optimal choice with regard to the sustainability of the network.
Integration of wireless clients
The LANCOM IAP-1781VAW+ is a powerful 11ac-WLAN business VPN router. It provides 11n and 11ac clients with fast Wi-Fi either at up to 867 Mbps in 5 GHz or up to 300 Mbps with 2.4 GHz.
Robust IP54 protective housing
Due to the durable full-metal housing, this router guarantees excellent Internet connectivity even in harsh, dusty environments. The LANCOM IAP-1781VAW+ is thus optimally protected against external influences and is ideally suited for use in warehouses. Thanks to the extended temperature range of -25°C to +70°C, the IAP-1781VAW+ is ideally suited for the connection of machines or surveillance equipment.
Secure site networking via VPN
The LANCOM IAP-1781VAW+ offers a high level of security. The 5 already integrated IPSec-VPN channels guarantee maximum encryption for the secure connection of mobile employees and the protection of corporate data. With the LANCOM VPN Option, the router can be upgraded with up to 25 VPN channels. So the network is optimally scalable and the infrastructure grows when needed - without additional hardware components.
Integrated Voice Call Manager (VCM) & Session Border Controller (SBC)
The LANCOM Voice Call Manager is already integrated in the LANCOM IAP-1781VAW+ and is equipped with extensive telephony functions. He takes over classic telephone management tasks and controls all PBX components connected to the router and their functions. Furthermore, it enables the easy integration of DECT telephony via the autoprovisioning of the LANCOM DECT 510 IP base station.
Integrated Session Border Controller
The LANCOM Voice Call Manager provides the functions of a session border controller: This ensures that external (unsecure) and internal (secure) networks are kept separate. Also, voice packets are given preference (Quality of Service) thanks to bandwidth reservation, which ensures a high call quality. In addition, the VCM as a SIP proxy enables the professional management of signaling and voice data for high security in the set up, implementation, and teardown of telephone conversations, including any protocol conversion by means of transcoding.

Radical simplification of configuration with SD-WAN
In combination with the LANCOM Management Cloud, the LANCOM IAP-1781VAW+ opens the way for automated management. With software-defined WAN (SD-WAN), it enables the automatic establishment of secure VPN connections between sites, including network virtualization and backup over long-distance routes: the VPN functionality is activated with a mouse click and the desired VLANs are selected for the respective location. The complex configuration of the individual tunnel endpoints is completely eliminated.
Network virtualization with Advanced Routing & Forwarding
The LANCOM IAP-1781VAW+ provides up to 64 securely isolated IP contexts, each of which has its own separate routing. This is an elegant way of operating IP applications with one central router and keeping the different communication channels securely separated from one another.
Security Made in Germany
Software development, hardware development and production take place primarily in Germany, as does the hosting of the network management. Special attention is given to providing trusted solutions with outstanding security features. Another important security characteristic of the products is that they are free from backdoors, as awarded by the German Federal Ministry of Economy with the quality seal "IT Security made in Germany".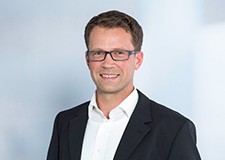 Inquiry
You have questions about our products or solutions, or are you looking for a LANCOM sales partner? Then let us know your wishes via contact form or feel free to contact us by phone.


Inside Sales International Team
Phone: +49 (0)2405 49936 122