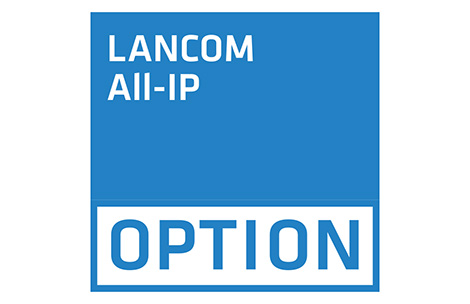 Extension for professional telephony management
The LANCOM All-IP option upgrades your LANCOM router with effective telephony features. These include conventional telephony management with the Voice Call Manager, the secure separation of external and internal networks with the Session Border Controller or, when using a router with ISDN interface, the continued operation of existing ISDN components following the migration to All-IP. The LANCOM All-IP option enhances the functionality of your routers without having to invest in additional hardware.
Professional telephony functions with the LANCOM Voice Call Manager
The LANCOM All-IP Option includes the Voice Call Manager, which enhances LANCOM routers with a comprehensive range of telephony functions. It handles all of the classic tasks of telephony and controls all of the components and functions connected to it. It is configured either by means of a web-based user interface accessed from any browser, or directly by means of LANconfig.
For LANCOM routers with an ISDN interface: Operate VoIP terminal equipment and ISDN PBXs
When upgraded with the LANCOM All-IP option, LANCOM routers equipped with an ISDN interface connect directly to your existing ISDN equipment and ISDN PBX systems. The router then handles the conversion between ISDN and the new VoIP-based All-IP network. This cost-effective and professional solution allows you to keep existing ISDN components in Operation. Please note that the necessary ISDN cross adapter is included with the LANCOM All-IP Option, but not with the LANCOM All-IP License Option.
Integrated session border controller
The LANCOM All-IP Option equips you with the full functionality of a session border controller: Among other things this guarantees the reliable separation of internal and external networks, and it provides professional management tools along with the secure encryption of the signaling and voice data.
Easy upgrades
The LANCOM software options turn a simple network into a customized and cost-efficient solution that meets your individual needs. Simply install them on your existing hardware and you upgrade your network with the desired feature. The advantage: No additional hardware components are required. The costs and the administration overhead of the entire network are reduced. Genuine added value comes in terms of the system's future viability, because the options transform a network into a customized and scalable networking solution.
Technical product characteristics
Professional telephony features with integrated LANCOM VCM (Voice Call Manager) and SBC (session border controller)
Supports up to 10 phone numbers / ISDN MSNs
Supports voice and fax connections
Supports Clearmode for ISDN data connections
For routers with an ISDN interface: Allows ISDN terminal equipment and ISDN PBXs with an ISDN bus to operate at All-IP connections
Including All-IP adapters (TAE/RJ45) and ISDN cross-over adapters (TE/NT) (not with LANCOM All-IP License Option)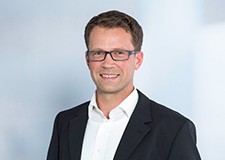 Inquiry
You have questions about our products or solutions, or are you looking for a LANCOM sales partner? Then let us know your wishes via contact form or feel free to contact us by phone.


Inside Sales International Team
Phone: +49 (0)2405 49936 122