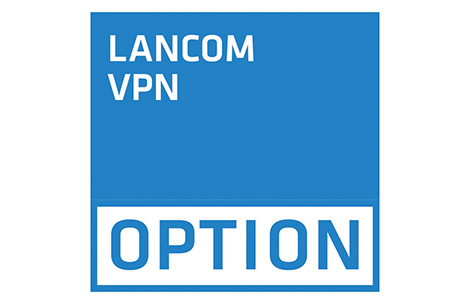 Option for extra IPSec VPN channels
The LANCOM VPN Option increases the number of IPSec VPN tunnels available on a LANCOM device. This is a huge advantage where networks need to grow, because there is no need to purchase additional hardware: Existing VPN routers and gateways are simply upgraded with the LANCOM VPN Option and they continue to operate as before.
Upgrade for additional VPN tunnels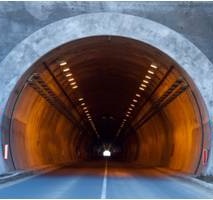 The LANCOM VPN Option increases then number of IPSec VPN tunnels available on a LANCOM device, which is ideal when additional sites or external employees need to be securely integrated into the corporate network. This option ensures that your network is perfectly scalable and can grow on demand—without additional hardware components.
Secure site connectivity via VPN
VPN solutions from LANCOM are the flexible and economical solution for networking main offices, subsidiaries, branches, sites, and home offices for small, mid-sized and large enterprises. The IPSec VPN on LANCOM devices guarantees highly secure encryption, effective connectivity for mobile employees, and protects corporate data by communicating over secure encrypted tunnels through the public Internet. This creates a wide area network (WAN) that is exclusively accessible for authorized users.
Easy upgrades
The LANCOM software options turn a simple network into a customized and cost-efficient solution that meets your individual needs. Simply install them on your existing hardware and you upgrade your network with the desired feature. The advantage: No additional hardware components are required. The costs and the administration overhead of the entire network are reduced. Genuine added value comes in terms of the system's future viability, because the options transform a network into a customized and scalable networking solution.
Upgrades existing hardware for 25, 50, 200, 500 or 1000 active VPN channels
Secure networking of multiple sites via IPSec VPN
Available for LANCOM VPN routers and central-site VPN gateways
LANCOM VPN 25 option including Smart Certificate for the convenient creation of digital certificates independent of external certification authorities
Simply upgrade your existing device and save on hardware components
Inquiry
You have questions about our products or solutions, or are you looking for a LANCOM sales partner? Then let us know your wishes via contact form or feel free to contact us by phone.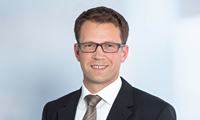 Your contact
Robert Beckmann
Inside Sales International
Telephone: +49 (0)2405 49936 276