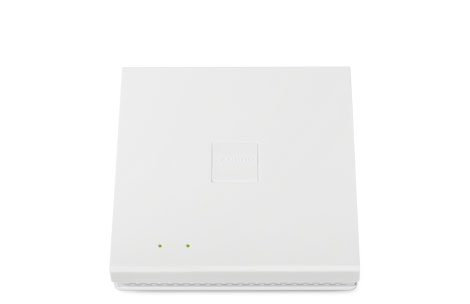 Top Wi-Fi combined with IoT readiness
Modern wireless infrastructures are ready for enhancement with future technologies. This access point offers fast 11ac Wave 1 Wi-Fi (Wi-Fi 5) and additional IoT readiness. The integrated USB port makes it easy to integrate supported IoT modules into existing Wi-Fi infrastructures. Companies and brick-and-mortar retailers benefit from versatile applications as well as from a high-performance and extendable Wi-Fi network.
Dual-concurrent Wi-Fi—parallel operation at 2.4 GHz and 5 GHz in IEEE 802.11ac and IEEE 802.11nUSB 2.0 port for connecting wireless IoT systems
Power supply optionally via Power over Ethernet (IEEE 802.3af) or power-supply unit
Zero-touch deployment by LANCOM WLAN controller or LANCOM Management Cloud
User-friendly and secure integration of external users through the LANCOM Public Spot Option
Available as a single device or as a 10-piece bulk package for larger installations
Dual-concurrent Wi-Fi at up to 867 Mbps
The LANCOM LN-830U features one Wi-Fi radio module for IEEE 802.11ac (Wi-Fi 5) and another for IEEE 802.11n (Wi-Fi 4). This provides fast Wi-Fi to 11n-clients in the 2.4-GHz frequency band and also the growing number of modern 11ac-enabled devices in the 5-GHz band.
IoT-ready
The aim of the IoT ("Internet of Things") is to capture information about physical "things", mostly by wireless, and to make it accessible over the network. The integrated USB port of the LANCOM LN-830U enables supported IoT wireless systems to easily connect to the existing Wi-Fi infrastructure.
Dynamic radio-field optimization from Active Radio Control
The LANCOM LN-830U supports the Wi-Fi optimizing LANCOM Active Radio Control. This intelligent combination of innovative features in the LCOS operating system—including Adaptive Noise Immunity, Adaptive RF Optimization, Airtime Fairness and Client Management—sustainably improves Wi-Fi performance and supports administrators with professional tools for Wi-Fi management.
High-performance Wi-Fi diagnosis with Spectral Scan
The Spectral Scan function enables the LANCOM LN-830U to search its radio field for interference sources, so providing a professional tool for efficient Wi-Fi troubleshooting. By scanning the entire frequency spectrum, sources of interference in the radio field can be identified and displayed graphically.
LANCOM security for wireless networks
With numerous integrated security features such as IEEE 802.1X, this access point provides optimal security for networks. Administrators and employees alike benefit from professional security policies on the network.
Zero-touch deployment
Quick and easy network integration of the LANCOM LN-830U as well as automatic assignment of the configuration. In combination with a WLAN controller or the LANCOM Management Cloud, the access point receives the right configuration immediately after network authentication.
Secure integration of external users
In combination with the LANCOM Public Spot option, the LANCOM LN-830U is ideal for operating hotspots. Users benefits from a hotspot that is secure and easy-to-use, while hotspot operators can be sure that their own network remains separate from the hotspot.
Maximum future-proofing
The LANCOM LN-830U supports the high-speed WLAN standard IEEE 802.11ac, so that you are well equipped for future challenges. What's more, LANCOM products are designed for a service life of several years and are equipped with hardware dimensioned for the future. Even reaching back to older product generations, updates to the LANCOM Operating System Family, are available several times a year, free of charge and offering major features.
Straight-lined design
The white LANCOM LN-830U has a fascinating, puristic elegance. Its modern design is ideal for unobtrusive operation in any industry as it blends seamlessly into any environment.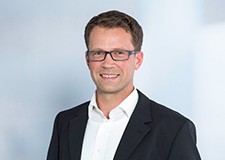 Inquiry
You have questions about our products or solutions, or are you looking for a LANCOM sales partner? Then let us know your wishes via contact form or feel free to contact us by phone.


Inside Sales International Team
Phone: +49 (0)2405 49936 122