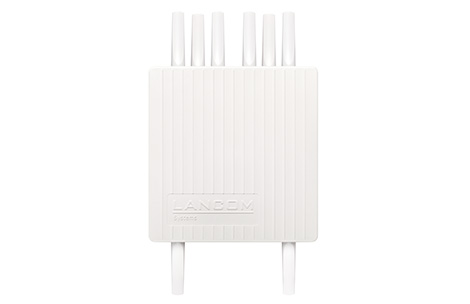 Versatile enterprise-class outdoor Wi-Fi for a large number of mobile devices
For an excellent outdoor Wi-Fi experience with a high number of wireless clients, a future-proof infrastructure is required. Based on the 802.11ac Wave 2 (Wi-Fi 5) technology, this access point provides best Wi-Fi quality in wireless networks with many parallel users (so-called high-density environments). External omni-directional antennas enable an area-wide coverage. Alternatively applied sector antennas, in turn, enable a narrow or wide area coverage, depending on the antennas' characteristics. On top of that, the additionally integrated Bluetooth Low Energy radio module is the basis of modern BLE beaconing-based applications. Trust in reliable and secure Wi-Fi – "Made in Germany".
Dual Concurrent Wi-Fi – parallel operation in 2.4 and 5 GHz with up to 1733 Mbps in IEEE 802.11ac Wave 2 and 450 Mbps in IEEE 802.11n
Robust IP67 protective housing - reliable even in extreme temperatures (-33°C to+70°C)
Eight external antenna connectors with pre-assembled omni-directional antennas
Bluetooth Low Energy radio module for innovative beaconing applications
Connections for Gigabit Ethernet with Power over Ethernet according to IEEE 802.3at
Zero-touch deployment by LANCOM WLAN controller or LANCOM Management Cloud
Easy and secure integration of external users with the LANCOM Public Spot Option
Dual concurrent Wi-Fi with up to 1733 Mbps
The LANCOM OAP-1702B offers two Wi-Fi modules for parallel operation in the 2.4 and 5 GHz frequency bands for flexible outdoor applications with external antenna connections: The comfortable setup of modern outdoor hotspots, the professional Wi-Fi coverage of open spaces or high-speed point-to-point (P2P) connections for networking of distant parts of the building.
Maximum reliability in all weathers
The LANCOM OAP-1702B has a rugged IP67 protective housing, making it fully dust proof and water-jet resistant. It withstands temperatures between -33°C and +70°C to guarantee reliable operations even under extreme conditions.
Integrated beaconing technology
The Bluetooth Low Energy radio module integrated in the LANCOM OAP-1702B is the technical basis for modern BLE beaconing-based applications, such as push advertising services for mobile devices (iBeacon). Future firmware updates can also be used to implement additional services such as the localization of persons from objects (asset tracking / management) via partner solutions.
4x4 multi-user MIMO
Multi-user Multiple-Input-Multiple-Output (MU-MIMO for short) simultaneously distributes all of the available spatial streams of the LANCOM OAP-1702B between several Wave 2 clients, rather than one after the other as was formerly the case. The available bandwidth is used efficiently and delays in the wireless network are substantially reduced.
160-MHz channel width
Increasing the channel width from 80 to 160 MHz doubles the performance of Wave 2-enabled clients. By optimizing the use of the radio spectrum, data rates of up to 1733 Mbps are achieved.
Active Radio Control for dynamic radio-field optimization
The LANCOM OAP-1702B supports the Wi-Fi optimization feature LANCOM Active Radio Control. This intelligent combination of innovative features included with the LCOS operating system—such as Spectral Scan, Band Steering, Adaptive Noise Immunity, Adaptive RF Optimization, Airtime Fairness, and Client Steering—sustainably increases Wi-Fi performance and supports administrators with professional tools for Wi-Fi management.
LANCOM security for wireless networks
With numerous integrated security features such as IEEE 802.1X, this enterprise-class access point provides optimal security for networks. Administrators and employees alike benefit from professional security policies on the network.
Managed via LANCOM Management Cloud, WLAN controller, or stand-alone
The LANCOM OAP-1702B offers maximum flexibility in operation: Managed via the LANCOM Management Cloud (LMC), it is integrated into a holistic, automated network orchestration based on software-defined networking technology. In addition, it can be used centrally via a LANCOM WLAN controller (WLC) as well as in stand-alone mode via a graphical user interface (GUI).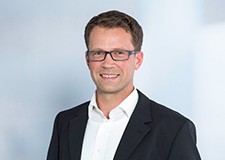 Inquiry
You have questions about our products or solutions, or are you looking for a LANCOM sales partner? Then let us know your wishes via contact form or feel free to contact us by phone.


Inside Sales International Team
Phone: +49 (0)2405 49936 122