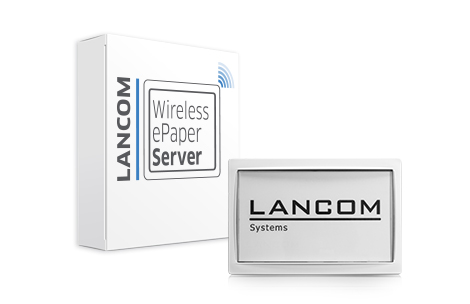 LANCOM Wireless ePaper Server
Central management of LANCOM Wireless ePaper infrastructures
Contents of LANCOM Wireless ePaper Displays are centrally updated via the LANCOM Wireless ePaper Server. It manages and monitors the access points as well as all licensed LANCOM Wireless ePaper Displays. Thanks to the integrated interface (API), e.g. data for room signage can be transmitted from the calendar management system (Exchange, Domino, Google Calendar, Office 365) to the respective Wireless ePaper Displays. LANCOM Wireless ePaper Displays can be flexibly designed depending on your needs. Illustrative exemplary images and calendar templates are included; proprietary designs can be uploaded just as easily.
Interface (API) for the connection to external calendar management and ERP systems
Comfortable image upload
Monitoring of online / offline statuses, battery charge level, signal quality, and last tasks
LANCOM Wireless ePaper Server License Pro supports an unlimited number of access points and up to 1,000 Wireless ePaper Displays
Checklist of requirements
These applications of the LANCOM Wireless ePaper Server demand the following requirements: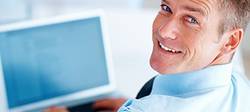 With the LANCOM Wireless ePaper Server you can centrally manage the LANCOM Wireless ePaper Displays. For some of the numerous applications you will need special qualifications as illustrated in this overview:
| | No previous knowledge | IT administration | Application development |
| --- | --- | --- | --- |
| Static image upload | ✓ | ✓ | ✓ |
| Room signage via connection to Microsoft Exchange | | ✓ | ✓ |
| Room signage via connection to Google Calendar | | ✓ | ✓ |
| Room signage via connection to Office 365 | | ✓ | ✓ |
| Room signage via connection to Domino / Lotus Notes | | | ✓ |
* Free further development possible thanks to existing API.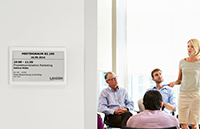 The LANCOM Wireless ePaper Server is part of our innovative Wireless ePaper solutions.
Get to know more: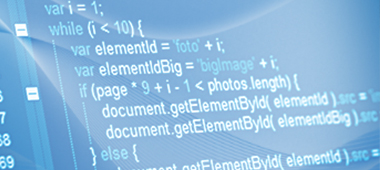 In this section we provide you all resources, downloads, and important information to integrate LANCOM technologies into your network infrastructure and to adapt them to your individual demands. The documents and downloads provided here are intended to support you to successfully implement LANCOM Wireless ePaper technology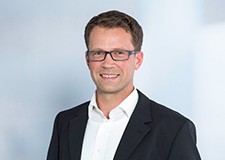 Inquiry
You have questions about our products or solutions, or are you looking for a LANCOM sales partner? Then let us know your wishes via contact form or feel free to contact us by phone.


Inside Sales International Team
Phone: +49 (0)2405 49936 122