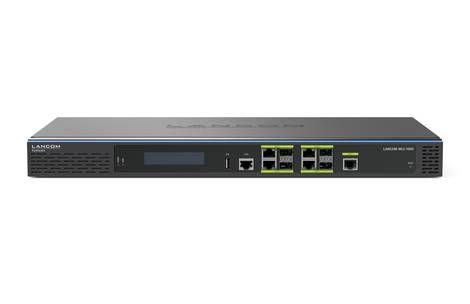 WLAN management - centrally, intelligently, in your hands
As the central WLAN controller, the LANCOM WLC-1000 provides full control over mid-sized installations with 25 to 1,000 access points and WLAN routers, while keeping administrator workloads to a minimum. Zero-touch deployment automatically installs new access points and provisions them with custom configurations. Smart features, such as roaming optimization and the selection of bandwidth and Wi-Fi channels, ensure the best possible performance across even complex wireless networks. The LANCOM WLC-1000 saves time for the administrator and offers an outstanding Wi-Fi user experience.
Central management of 25 to 1,000 access points and WLAN routers
Zero-touch deployment of access points
Optimized roaming behavior of Wi-Fi clients thanks to IEEE 802.11r and OKC
Comprehensive VLAN, RADIUS and IEEE 802.1X/EAP functions
Highest operational reliability without single points of failure
Dynamic WLAN optimization thanks to LANCOM Active Radio Control (ARC)
High availability of WLAN infrastructures through the High Availability Clustering option
Integrated LANCOM Public Spot XL Option
Central firmware rollout, monitoring & management
Positioned locally, the LANCOM WLC-1000 centrally configures and controls up to 1,000 access points and WLAN routers, so relieving the workload on network administrators and bringing massive time savings. WLAN controllers ensure uniform network control, security and reliability.
Zero-touch deployment
Quick and easy network integration of new access points as well as automatic provision of the configuration—without manual intervention. Once authenticated with the network, the Wi-Fi device immediately receives the appropriate configuration from the LANCOM WLC-1000.
Optimized roaming behavior of Wi-Fi clients
LANCOM WLAN controllers enable communications between managed access points and WLAN routers. This ensures that clients moving between two radio fields are efficiently transferred from one Wi-Fi device to the next—without disconnections.
VLAN, RADIUS and IEEE 802.1X/EAP features
A comprehensive array of virtualization and security features allows the highly efficient design of Wi-Fi networks in close accordance with the company's own security policies. The integrated VLAN feature supports multiple securely isolated Wi-Fi networks on a shared infrastructure. Professional security features give administrators precise control over who is authorized for network access.
Highest operational reliability
The LANCOM Smart Controller principle ensures the highest operational reliability: While the administrative data are routed through the controller, client payload data are sent directly from the access point to the router. If a controller fails, the access point switches to "stand-alone mode" and the communication between the client and access point remains intact. This avoids downtimes during everyday business due to employees losing access to the network or the failure of WLAN-controlled production facilities.
Active Radio Control for dynamic radio-field optimization
The LANCOM WLC-1000 supports the WLAN optimization feature LANCOM Active Radio Control. This intelligent combination of innovative features included with the LCOS operating system—such as Client Management (for client and band steering), adaptive noise immunity and RF optimization—improves Wi-Fi performance and supports administrators with professional tools for Wi-Fi management.
High availability
Combined with the LANCOM High Availability Clustering option, multiple WLAN controllers are grouped into one highly available device group. In this way, configuration changes, features and enhancements made on one WLC are automatically transferred between the other WLCs in the cluster: Not having to make manual changes on each individual device means massive time savings for administrators.
Maximum future viability
From the very start, LANCOM products are designed for a product life of several years. They are equipped with hardware dimensioned for the future. Even reaching back to older product generations, updates to the LANCOM Operating System family are available several times a year, free of charge and offering major features.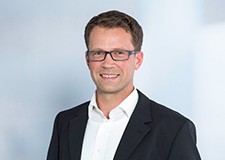 Inquiry
You have questions about our products or solutions, or are you looking for a LANCOM sales partner? Then let us know your wishes via contact form or feel free to contact us by phone.


Inside Sales International Team
Phone: +49 (0)2405 49936 122