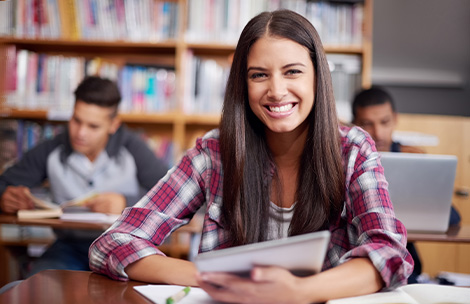 Network solutions for educational institutions
Internet-based research, online collaboration, interactive learning methods, access to resources from any location - universities have to offer more than just a well stocked library to attract the best students.
Students learn faster when they work with digital media. This was the result of a representative survey in 2011. A prerequisite for using digital media in the classroom is broadband Internet access, if possible by wireless.
A number of projects in the education sector are based on VPN and wireless-LAN solutions from LANCOM, including:
Secure Internet access
Wireless LAN for education, research and administration
Mobile access via eduroam
Site connectivity with VPN
LANCOM offers:
Internet access & VPN routers and VPN gateways for secure Internet access and site-to-site connectivity
LANCOM Content Filter, e.g. to block illegal contents (for Access Points, Router, Gateways & Controller)
Hotspot solutions for public access accounts
Hyper-integrated network management with LANCOM Management Cloud for highest automation and security
Smart WLAN controllers for central, automatic management of access points, including those at remote sites
Sophisticated redundancy concepts for highest availability of the WLAN, the Internet, and of VPN connections
Security & Stability
A large number of users with different access rights work with the networks at schools and universities. LANCOM provides comprehensive security mechanisms to protect your internal resources from unauthorized access and to prevent the interception of WLAN data traffic. These mechanisms include:
Complete protection of the WLAN with WPA3/802.11i encryption and authentication as per 802.1X/EAP
Support of Multi-SSID and dynamic VLAN allocation to securely divide the network into multiple logical networks (network virtualization)
Protection of internet access against misuse by content-control software
Inter-site 24/7 monitoring of WLAN security policies by the LANCOM WLAN controller, including certificate-based authentication of access points
State-of-the-art network security with LANCOM R&S®Unified Firewalls (Antivirus/Malware Protection, Sandboxing, IDS/IPS)
Advantages
Several universities at home and abroad are working with wireless-LAN and VPN solutions from LANCOM. They benefit from performance products that offer numerous advantages, including:
The complete infrastructure (Router, Switches, WLAN, Access Points, Firewalls) from a single source
Secure separation and authentication of the different user groups in the network (Multi-SSID, VLAN, RADIUS)
Lower operating costs due to central, standardized management of all access points, including those at remote sites
Highest investment protection thanks to free firmware updates throughout the entire product life cycle
Maximum investment protection with free lifetime updates
Active support in all phases of your planning: Conceptualization, installation & operation
Wi-Fi for all secondary schools in Luxembourg

All secondary schools in Luxembourg were equipped with standardized, secure Wi‑Fi in the course of the eduWiFi campaign by the ministry of education.

Read more (PDF)

Wi-Fi and VPN in theaters in Hamburg, Germany

The newly built Mehr! theatre in Hamburg next to the central market has a delicate design and offers a highly modern network infrastructure for their guests, actors and employees alike.

Read more (PDF)

Wi-Fi for Community School in Ireland

John the Baptist school was in need of a renewed network system, capable of meeting their demands for a stable and powerful wireless Internet connection as well as access to IT resources and classroom materials.

Read more (PDF)

Wireless LAN in Schools, Germany

Since the school year 2015/2016 the students of the Freiherr-vom-Stein-School in Neumünster enjoy mobile learning, BYOD and a digital learning platform thanks to a wireless network.

Read more (PDF)

Wi-Fi and BYOD at school, Germany

With the help of Wi-Fi the regular and media school Meuselwitz in Germany brings interactive and multimedia content to the tablets of their pupils.

Read more (PDF)

Wireless ePaper Solution at a private college, Germany

The WHU - Otto Beisheim School of Management improves transparency for students, visitors and staff with radio-controlled signage of lecture halls, conference rooms and group-activity rooms.

Read more (PDF)

WLAN for scientific research, Austria

A stable and reliable communication is the critical component of future missions to Mars and vital for their success. With our robust Wireless-LAN equipment the Austrian Space Forum was able to conduct their scientific simulations in the Kaunertal glaciers

Read more (PDF)

WLAN at a boarding school, Germany

A stable and high-performance Wireless LAN at the Villa Wewersbusch, a private day school with boarding facilities in Germany, provides a fast access to online content and school servers for students and teachers.

Read more (PDF)

Wireless LAN in the digital classroom, Germany

At the Heilig-Geist-Gymnasium Wuerselen, Germany, lessons for Year 9 classes are supported with tablets with mobile access to the Internet and school servers.

Read more (PDF)

University of Belgrade implements eduroam

The state-of-the-art WLAN infrastructure in use now at the University of Belgrade supports "eduroam" and gives quick and easy access to the worldwide web – a must-have for any institution in higher education.

Read more (PDF)

Academic & Research Network of Slovenia (ARNES) / Slovenia

ARNES provides wireless access to the Internet for more than 50 primary and secondary schools. Needless to say, strict security requirements had to be met.

Read more (PDF)

Meridiaan College, Netherlands: BYOD in education

The five sites of the Meridiaan College provide secondary education to about 3,500 pupils. The laptops of the students and teachers are integrated into the school network by means of wide-coverage Wireless LAN.

Read more (PDF)

GISMA Business School, Germany: Top network on campus

A standardized WLAN infrastructure optimizes the learning conditions for students at GISMA Business School in Hanover. Students, lecturers and staff can work mobile wherever they chose.

Read more (PDF)

Studienkreis Tutorial uses VPN for site connectivity

The private tuition company benefits from paperless communication and efficient processes in administration. The backbone is the networking of the headquarters with around 650 schools.

Read more (PDF)

HLW Haag, Austria: WLAN in vocational school

The HLW Haag operates a public WLAN network. The students of the vocational school can use their netbooks to access special programs or to research on the Internet.

Read more (PDF)

WLAN at Otto-Beisheim School of Management, Germany

Universal WLAN coverage across the entire campus opens up new opportunities for teaching and research at the WHU.

Read more (PDF)

Bremen, Germany: Senate for Education and Science

VPN technology from LANCOM networks 160 school sites with the local Education Board in the city of Bremen. The result: more independence, security, and cost savings.

Read more (PDF)
Inquiry
Would you like to learn more about the Smart Retail solutions from LANCOM?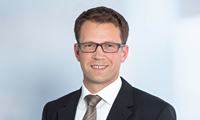 Your contact
Robert Beckmann
Inside Sales International
Phone: +49 2405 49936 276
Do you have any questions?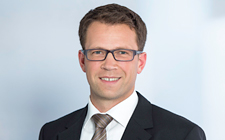 Robert Beckmann


will be glad to assist you.
Phone: +49 2405 49936 276
Inquiry