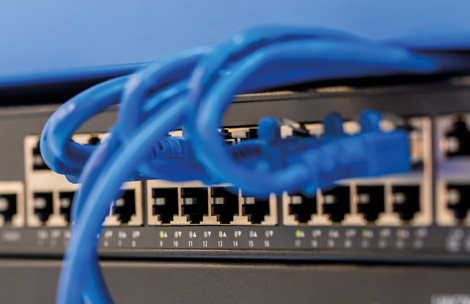 It's all about having the right switch
A local area network (LAN) refers to an internal wired network at a particular location. PCs, servers, printers, and other network devices are networked via high-performance Gigabit switches. This is where security and reliability are an essential part of internal communication. LANCOM offers fully compatible hardware and software components for state-of-the-art network infrastructures.
Full-featured IT security
Genuine IT security means more than just protection against attacks from the outside. Internal interfaces need to be secure from intruders as well.
The LANCOM portfolio of managed switches enables you to implement your individual security requirements for your internal network. Only devices and clients that successfully authenticate at the switch are granted access to the internal corporate network. This is ensured by secured access control on all ports as per IEEE 802.1X (port-based, single, multi, and MAC-based). The switches act according to your security specifications and they regulate:
Who can enter your network.
When your network can be accessed.
How your network is accessed.
Where your network is accessed.
What can be accessed within your network.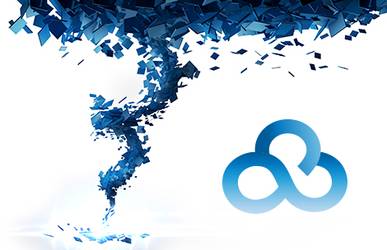 The future starts now - with Hyper Integration!
Benefit even more: The LANCOM Management Cloud offers you agility, flexibility, security, and efficiency for your network infrastructure and all areas of application. Thanks to the Software-defined Networking technology the LANCOM Management Cloud replaces manual administrative tasks with fully automated configuration. Tasks that previously took hours or days to complete are now taken care of within minutes or a few clicks.
Learn more here!
Secure remote management
Secure communication protocols such as SSH, SSL and SNMPv3 allow professional remote network management. The switch also supports the TACACS+ protocol for authentication, authorization and accounting. This optimized solution promises maximum security for multi-site network management and monitoring.
Central power supply
LANCOM's high-performance Power-over-Ethernet switches power PoE devices without any need of additional power-supply units or cabling. They support the two Power-over-Ethernet standards IEEE 802.3af and IEEE 802.3at (PoE+). Equipped with power in reserve, they are the ideal high-efficiency power supplies for devices with high energy requirements.
Integrate into monitoring systems
As LANCOM switches are fully compatible with the professional products from LANCOM, they are easily integrated into existing LANCOM network infrastructures. Network events are easy to monitor with the LANCOM monitoring systems LANCOM Large Scale Monitor and LANmonitor.
IPv6 and IPv4 support
Thanks to the dual-stack implementation, LANCOM switches operate in pure IPv4, pure IPv6, or in mixed networks. This means that applications such as SSL, SSH, Telnet, and TFTP continue to operate on IPv6 networks. Supported IPv6 features include stateless auto-configuration, the discovery of neighboring devices, and MLD snooping.
LANCOM switches offer:
Secure internal networking of complex network infrastructures
Logically separate and encrypted networks on a single infrastructure through virtualization
Configurable network access control on all switch ports as per IEEE 802.1X: Only authenticated devices and clients gain access to the internal corporate network
Project inquiry
Would you like to learn more about our solutions from LANCOM?
We would be happy to advise you:
Inside Sales International Team
Phone: +49 (0)2405 49936 122
E-mail: sales@lancom.com