What do we mean by network security?
Network security includes all of the technical and organizational precautions required to guarantee the confidentiality, integrity, and availability of data and systems within a network. Network security is a vital aspect of the IT infrastructure at organizations, companies, and other facilities. As the name suggests, it is about securing the network as well as protecting and monitoring the operations carried out on it.
An IT network basically consists of a large number of individual components: a gateway as a network termination with, for example, a router, a next-generation firewall, internal or external servers and – depending on the size of the company and its requirement – switches and access points. In combination, this infrastructure uses LAN or Wi-Fi for networking work resources such as computers, tablets, smartphones, printers, and the associated applications.
Protecting your own IT network
The focus is therefore on protecting the company's own IT network as part of an overarching cybersecurity strategy. Rounding off a company's cybersecurity requires additional protective measures such as endpoint security or a web application firewall. Especially with regard to the organization itself, employees need to be aware of network security and possible threats. Many companies have sets of rules about what can be installed and what is more susceptible to attack. First of all, all components are checked in a secured network to ensure that they are functional and up to date. That means, for example, do the firewalls have the latest firmware version, and the security patches installed? Usually, an optimized security strategy goes hand-in-hand with more restrictive access mechanisms. A useful approach is to "store" the data and applications to be protected on different security levels. These data and applications are then managed in different (virtual) network segments with different security levels. An important part of the security concept is the authentication of users and the user-based rules based on it. This means that authorized users are only permitted to use certain application areas and types of application.
Attack options
Backdoors in individual components and outdated firmware versions dramatically increase the potential for attack on the IT infrastructure. Weak passwords such as "Pass123" can be exploited to authenticate as a user and thus to spy on or damage the network and data from the inside. An­other common attack vector takes advantage of supposedly secure e-mail communication or office applications to insert dangerous software into the corporate network. Unfortunately, the attacks on network security can be extremely diverse. Just as network technology is constantly evolving, so are the types and methods of attacks, which are often carried out in combination. Find out more about network security threats here.
10 questions for Markus Irle, VP Firewall and Security
Markus Irle, Vice President Firewall and Security and Site Manager, answers 10 intriguing questions on network security.
What is the structure at the heart of a secure network? A secure network is characterized by a clear separation of responsibilities and roles within the individual network components. For example, this requires a separation of the finance, production, and marketing units, including those rules that enforce who is allowed to access which services and resources, when, and under what circumstances, or who can send data to and receive data from the outside world.
What role does a firewall play? A key one – the firewall is the essential link between the network components and the implementation of security policy. A part of this is checking that data streams comply with policy. The only information and data that any one user can access is that for which the relevant authorization is in place.
Why are firewalls becoming more widespread? In principle, firewalls reduce the commercial profit from any criminal investment. Cyberattacks are based on a brutal business model that aims to generate maximum income from the least possible effort. The easier it is to attack a target, the greater the reward can be. Unprotected targets are therefore highly attractive to criminals. Firewalls significantly increase the effort and make a target much less viable.
Choosing the right firewall
When it comes to protecting corporate data, a professional firewall is an essential part of network security. But depending on the situation, what kind of firewall is best?
In order to protect you to the best possible extent and to maintain a reasonable cost-benefit ratio, a firewall needs to be tailored to various aspects of your network, such as the data traffic, the number of connected devices, or varying data volumes at different times and due to changing numbers of users. All three aspect are decisive for efficient and fast working: The right firewall is always able to process the incoming data volumes – which vary depending on the number of devices – and is also able to deal with peaks in throughput, e.g. during break times at schools or universities. If in doubt it is always advisable to decide in favor of scalability and future viability by choosing the firewall with the higher throughput.
You can try out our Firewall Matchmaker which, designed like a decision tree, guides you step-by-step through various aspects to find the perfect firewall for your company – within minutes:
The good news: Whichever firewall you choose – every LANCOM R&S®Unified Firewall is a next-generation firewall "Made in Germany" featuring state-of-the-art Unified Threat Management (UTM) features such as sandboxing, machine learning, and R&S®PACE2 Deep Packet Inspection. Whichever way you decide, your data has the best possible protection – and is guaranteed backdoor-free.
In addition to the LANCOM R&S®Unified Firewalls mentioned here, you can also opt for the virtual LANCOM vFirewall, which offers identical features to the hardware firewalls and, thanks to its flexible license model, "grows" with your demands for UTM performance and network size.
Learn more about secure networks on our themed web pages!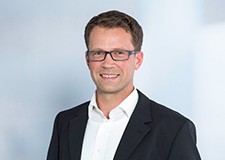 Inquiry
You have questions about our products or solutions, or are you looking for a LANCOM sales partner? Then let us know your wishes via contact form or feel free to contact us by phone.


Inside Sales International Team
Phone: +49 (0)2405 49936 122