How do companies and organizations better protect their IT networks?
It seems as inevitable as the proverbial death and taxes: Going hand-in-hand with the rapid increase in digitalization is an exponential growth in the number of attacks on IT systems, and thus on network security. Any security concept must take these dynamic developments into account and continuously adapt to the ongoing threat situation. Effective IT security uses the "onion principle" – attacks are intercepted by successive layers, each of which represents an increasing level of security.
More IT security – 5 important tips for improving network security
IT security aims to protect companies, organizations, and their data from being compromised or threatened. Its essence is to protect IT systems. And of course IT systems in need of protection include IT networks. We recommend five essential protective measures for your IT network to improve IT security and thus also network security:
First: Use a Unified Threat Management (UTM) system as your central gateway. This kind of central all-round cybersecurity solution provides reliable protection of networks and data against undesirable content such as spam, viruses, or malware.
Second: Segment your systems. By separating networks, unauthorized access to sensitive company data can be better restricted or limited in time.
Third: In the wireless LAN you should ideally use the latest WPA3 security standard, but at least the WPA2 or WPA2 Enterprise (802.1X) security standards.
Fourth: Keep control over which software can operate on your operative devices. By managing your computers centrally you determine exactly which software your users can install by themselves, for example, or whether certain functions are reserved for authorized administrators only.
Fifth: Protect your IT systems by using network access control. Network access control (NAC) technology helps to defend against unauthorized access from the network, and helps to enforce end-device compliance with policy during authentication, e.g. whether the virus protection is up to date.
Ensure network security – defense from malware threats
We need IT networks wherever data is exchanged digitally. This may involve connections within a company, communication between different company sites, or the connection to a data center or cloud. Secure communication between different branches can be achieved centrally via VPN connections to a head office, or decentral via network security at each site.
VPN stands for virtual private network. A secure connection between different parts of the company is established via a data tunnel. Flexible approaches provide integrated network security at each site.
VPN is also well suited for secure connections to home offices. In this case, a software client on the company PC sets up a tunnel to a gateway on the company network, and this allows the transmission of data in encrypted form. Clientless VPN solutions are also on the advance.
The "Zero Trust Network Architecture (ZTNA)" is a new and forward-looking concept for secure communication between company departments and employees.
Access rights and the associated protective measures are centrally regulated by a ZTNA broker, which handles the fine-grained distribution of authorizations and security levels on a per-employee and per-service basis. In its final development stage, a ZTNA infrastructure makes traditional VPN clients unnecessary.
Learn more about secure networks on our themed web pages!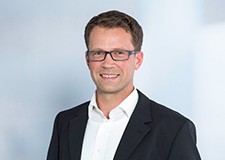 Inquiry
You have questions about our products or solutions, or are you looking for a LANCOM sales partner? Then let us know your wishes via contact form or feel free to contact us by phone.


Inside Sales International Team
Phone: +49 (0)2405 49936 122