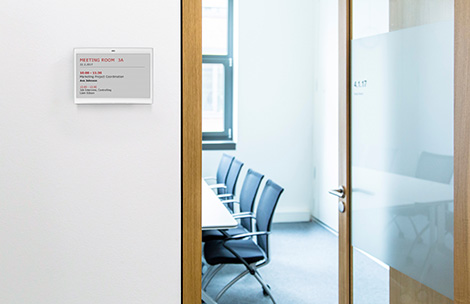 Room signage in a digital design
The Wireless ePaper solutions from LANCOM enable you to implement electronic room signage and help your company to appear even more modern and attractive. The LANCOM Wireless ePaper Displays are digital displays that offer versatility, automated processes, and a reduction in overall operating costs.
Wireless ePaper Displays from LANCOM offer state-of-the-art digital signage for a wide range of applications in any area of business. The content shown on LANCOM Wireless ePaper Displays is centrally managed by a LANCOM Wireless ePaper server. How to setup the transfer of data to the Wireless ePaper Displays directly from calendar management systems, like Exchange, Domino, Google Calendar, or Office 365, is explained in detailed instructions available from LANCOM. An integrated API means that the LANCOM Wireless ePaper Server combines with any other system. The package includes sample images and calendar templates, but of course you can create and upload your own designs.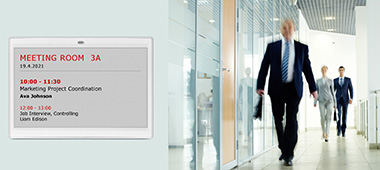 Active signage for meeting rooms, conference rooms, etc.
With the LANCOM Wireless ePaper solutions, ongoing and upcoming meetings and events are automatically synchronized with your calendar management system (e.g. Domino, Exchange, Google Calendar, Office 365) and are presented on the LANCOM Wireless ePaper Displays at each meeting room. At the same time these innovative room signs improve transparency, because employees and your visitors always see the latest information about ongoing events. This makes the LANCOM Wireless ePaper Displays a modern and practical eye-catcher.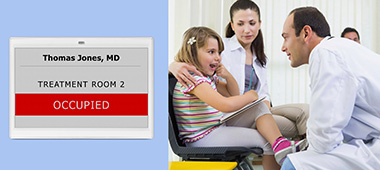 Signage in the public sector and healthcare
LANCOM Wireless ePaper Displays simplify workflows and create transparency at offices, schools, universities or hospitals. By automatically synchronizing with the corresponding database, the occupancy of offices, classrooms, or hospital rooms shown on the LANCOM Wireless ePaper Displays is up-to-date at all times.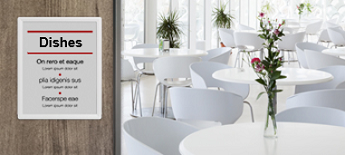 Active signage for hotels and restaurants
Hotels and restaurants can use the Wireless ePaper Displays in their restaurants as highly convenient seat-reservation signs. The Wireless ePaper Display 12.2" is ideal for menue cards, as it has a large display area and thus leaves room for individual design (e.g. for conferences etc.).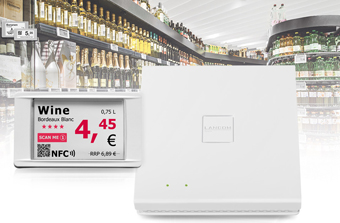 Digital shelf labeling in retail
Retailers are already taking advantage of digital price labels, also known as electronic shelf labels (ESL). Prices, articles, and even bar codes or QR codes can be maintained automatically by the central ERP system in near real time. This makes paper labels a thing of the past.
Innovative and radio-controlled room signs
The LANCOM Wireless ePaper Displays are radio controlled and battery powered. Thanks to their modern design and the fully daylight-compatible ePaper technology, they are a real eye-catcher for innovative applications such as the signage of conference rooms and offices.
Easy integration of calendar management systems
The data from your calendar management system (e.g. Exchange, Domino, Google Calendar, or Office 365) feeds directly into the LANCOM Wireless ePaper Server by means of a dedicated software interface (API).
Individual design thanks to user-friendly software
The easy-to-operate LANCOM Wireless ePaper Server provides customers with a variety of options for designing the content of their LANCOM Wireless ePaper Displays, for example by creating templates in their own corporate design.
Two times gold for the LANCOM E series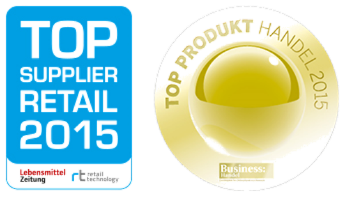 In the reader's choice of the magazine BusinessHandel, the new LANCOM E-series was voted the Gold Award for the "Top Retail Product 2015" in the category "Innovation". Further, the EHI named LANCOM "Top Supplier Retail 2015". This manufacturer prize was awarded for the application of LANCOM's E-series at REWE, who in turn won the renowned "Retail Technology Award Europe" in the category "Best Instore Solution".
Overview Wi-Fi data rates
LANCOM Wireless ePaper product line
The innovative LANCOM E-series access points now provide professional Wi-Fi coverage in combination with the wireless servicing of radio-controlled, battery-powered electronic shelf labels. The components have been combined in a way that ensures that these wireless applications operate in parallel and interference-free.
Inquiry
Would you like to learn more about our solutions from LANCOM?
We would be happy to advise you: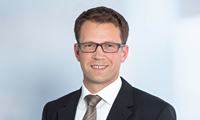 Your Contact

Robert Beckmann
Inside Sales International
Telephone: +49 (0)2405 49936 276