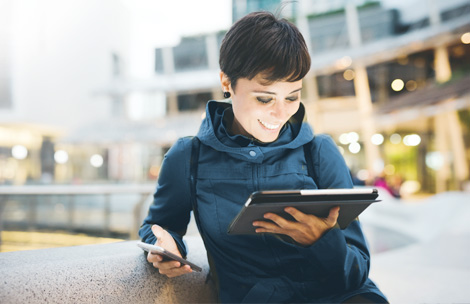 Freedom in motion with LANCOM outdoor solutions
Internet access plays an increasingly important role in the outdoors. Be it at secluded ski lodges, sports stadiums or sprawling campsites—for open areas where wired Internet access is not an option, the ideal solution comes in the form of the outdoor access points from LANCOM. They support applications such as providing a hotspot for your guests, or connecting secluded locations to the central network via point-to-point links. The outdoor portfolio featuring our rugged IP66 housing stands up to even the most extreme environmental conditions and tolerates temperatures from -33° to +70°C.
The options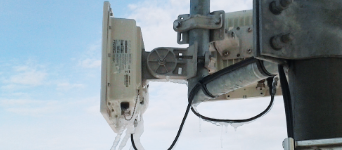 The LANCOM outdoor WLAN range of products includes versatile access points and outdoor antennas for establishing wireless LAN infrastructures, which enable flexible applications in open air environments. They provide reliable Wi-Fi coverage over open spaces and offer fast wireless Internet access for visitors or modern enterprise applications. What's more, LANCOM outdoor access points are ideal for establishing point-to-point links over long ranges.
Coverage for open areas
Even when outdoors, your employees, customers and visitors benefit from high-speed Wi-Fi with LANCOM outdoor solutions operating as per IEEE 802.11ac in the 2.4-GHz and 5-GHz frequency bands.

Point-to-point links
Company sites with several building complexes are networked via wireless point-to-point links, over several kilometers if need be. So there's no need for any laborious cable installation or expensive leased lines.

Overview Wi-Fi data rates
Full potential for your WLAN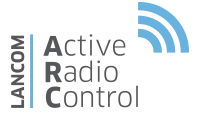 Activate the full potential of your Wi-Fi!
Best-ever Wi-Fi: An efficient wireless-based workflow demands high-performance throughput and the proactive avoidance of interference sources. A guarantee for this is the LANCOM Active Radio Control, an optimization concept that intelligently combines well-matched features which sustainably improve the performance of your wireless network.
Be it for connectivity between buildings, point-to-point links, as an outdoor Wi-Fi hotspot, or for the "last mile" high band¬width connectivity—LANCOM offers a range of WLAN sol¬utions consisting of professional outdoor WLAN access points that support IEEE 802.11ac, the appropriate outdoor antennas and a wide range of accessories.
Inquiry
Would you like to learn more about our solutions from LANCOM?
We would be happy to advise you: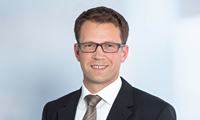 Your Contact

Robert Beckmann
Inside Sales International
Telephone: +49 (0)2405 49936 276