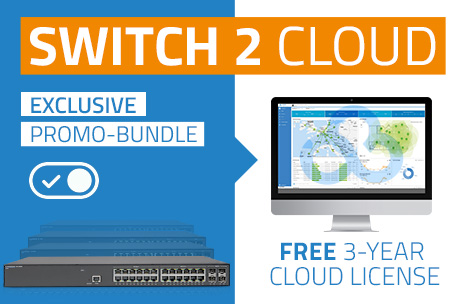 LANCOM Switches with
free 3-year Cloud Licenses
All LANCOM Fully Managed Switches are 100 % cloud-ready. This means they can either be classically managed or automated using software-defined networking technology via the LANCOM Management Cloud.
Promotion expired
The LANCOM Promotion Switch2Cloud expired on June 30, 2020. We thank all participants of the successful campaign!
Activate your license until September 30, 2020 and secure yourself a radical time and cost saving through highly automated network management at no cost.
Conditions of participation
This promotion offer applies to orders for LANCOM switches received between April 27, 2020 and June 30, 2020 and cannot be combined with other promotions and project offers.
All resellers and system integrators are entitled to participate in the "Switch2Cloud" promotion. Online dealers and sub-distributors are excluded from the promotion.
The 3-year license for the LANCOM Management Cloud included with the switch can be redeemed for a limited time.
The license must be activated in the LANCOM Management Cloud by September 30, 2020 at the latest.
Note: If you do not yet have an LMC account, please contact sales@lancom.de
To activate the license in the LANCOM Management Cloud, you must be registered as a LANCOM partner.
You are not yet a partner?In addition to the exclusive partner support, we offer participants of our LANcommunity partner program other essential services such as attractive partner conditions, demo devices, deal registration and much more. Find out more about the advantages of the LANcommunity Partner Program .
LANCOM Systems GmbH reserves the right to change or terminate the promotion at any time without prior notice. The right to take legal action is excluded.
LANCOM Switches available from your distributors
HERE you can find an overview of all authorized international LANCOM distributors.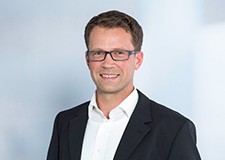 Inquiry
You have questions about our products or solutions, or are looking for a LANCOM sales partner? Then let us know via the contact form below or feel free to contact us by phone.


Inside Sales International Team
Phone: +49 (0)2405 49936 122