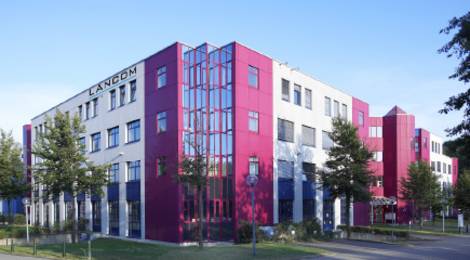 As a German network manufacturer, LANCOM Systems focuses on infrastructure solutions for business customers and the public sector. At the core of the company's philosophy is trust.

Trusted networking solutions for business customers and the public sector
Business and government today are increasingly becoming networked, resulting in a greater susceptibility to virtual threats. Wherever sensitive data is transmitted or critical applications are being digitalized, the effects of attacks or failures can be devastating. Infrastructures therefore need to function reliably and remain trustworthy.

LANCOM Systems offers business customers secure, reliable and future-proof infrastructure solutions for all local and multi-site networks (WAN, LAN, WLAN). The traditional hardware business is combined with future topics like software-defined networking (SDN).

The LANCOM solutions for wireless networks (WLAN) and site connectivity (VPN routers and gateways) are developed and manufactured in Germany in accordance with the highest standards of data protection. They use an entirely proprietary operating system (LCOS), which is developed in a high-security environment and is optimally protected from manipulation. Freedom from backdoors is a key security feature of our products. The quality mark "IT Security Made in Germany" and certification by the German Federal Office for Information Security (BSI) confirm the trustworthiness and the outstanding level of security.
LANCOM products stand for quality "Made in Germany". They work reliably in customer networks for years on end. The product lines are characterized by long life cycles and universal management. Free security and functional updates provide sustainable investment protection and secure vital competitive advantage for our customers. Technical support and services are available from LANCOM's in-house Support Center.

LANCOM is a reliable partner characterized by long-term strategies, commitment to the channel, and consistency in its management team. The ultimate priorities for us at LANCOM are the trust of our customers and the security of their networks.


LANCOM Systems was formed in 2002 as a management buyout from the former ELSA AG and continued the products and brands of the former ELSA department "Communication Systems" (professional data communications). Since then, LANCOM Systems has been writing its very own success story. The management is in the hands of founder Ralf Koenzen and co-managing director Stefan Herrlich.


Today, around 350 employees contribute to the company's success at its headquarters in Würselen near Aachen, in Munich, and at other locations across Europe. With revenues of approximately €60 million in 2017 LANCOM is the leading European manufacturer of network infrastructure solutions for businesses and the public sector. The millions of LANCOM products in operation around the world are confirmation of customer trust and satisfaction.
Marketing is exclusively indirect, with more than 7,500 distribution partners in Germany, Europe and increasingly around the world. These partners also make up the growing service network. Customers include small and medium-sized enterprises, government agencies, institutions, and major corporations from Germany, Europe and increasingly worldwide.


LANCOM is a wholly owned subsidiary of the German technology group Rohde & Schwarz GmbH & Co. KG, headquartered in Munich.
Contact us
You have further questions about this product or want a personal contact?
Your LANCOM Team
Telefon: +49 (0) 2405 / 49 93 60