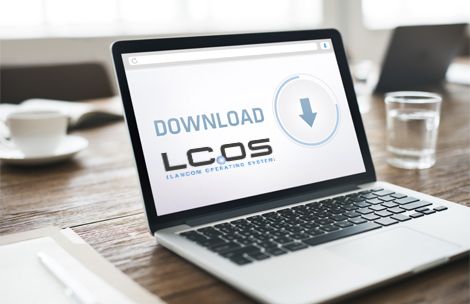 LCOS, LANCOM Switch OS, LANtools & documentation
The free operating system LCOS (LANCOM Operating System) is the in-house closed-source firmware for the entire core portfolio of products from LANCOM Systems GmbH. This is the right place for information about and free downloads of the latest LCOS version, the LANCOM Switch OS, the latest LANtools, as well as other software and documents.
LCOS 10.20 - The power package for wifi and network connectivity!
State-of-the-art Wi-Fi security – Secure encryption via WPA3
Best Wi-Fi – Top quality in the wireless network due to Client Management
More Wi-Fi control – Individual Wi-Fi passwords for clients with LEPS-U and LEPS-MAC
Always up to date – Automatic LCOS updates thanks to the Auto Updater
More flexibility – Easy use of NAT in firewall rules
LCOS 10.30 RC2 - Highlights for powerful SD-WAN
LCOS version overview
Keeping track of our current LCOS versions can sometimes be difficult.
That's why we offer a LCOS version overview with a clear plan of the current software status, a comparison of the different versions, and recommended usage: So, learn more about all of our different LCOS versions:
Software Lifecycle Management
With LANCOM Systems you have a manufacturer at your side who offers unparalleled investment protection. The lifecycle policies from LANCOM also provide full transparency and reliable planning with regard to the firmware updates and product support for your LANCOM infrastructure. Read more:
LANCOM's release procedure
Our aim is the optimal preparation of our in-house operating system LCOS and other software, not only for its use in practice, but also to adapt it to the wishes of our customers. This is why we enter into active dialog with our customers even during the development phase as part of our release procedure.
New power for your switches: LANCOM Switch OS 3.32
The operating system for LANCOM Switches - the LANCOM Switch OS - continuously receives innovative new features and improvements due to our in-house development. This guarantees that your internal networking is always state-of-the-art!
Download now the new Switch OS 3.32 and benefit from these new features and improvements since Switch OS 3.30: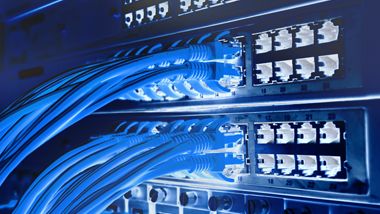 Scripting ability via the LANCOM Management Cloud
Added a hint for a not yet saved configuration to the configuration interface
Support of new SFP modules
For SSL and TLS configurations, the minimum SSL and TLS versions to be applied are now selectable from a drop down list.
General stability improvements
DHCP Snooping has been optimized
Management tools for small and medium-sized networks
LANCOM offers you not just products, but all-round solutions. An essential aspect of this solution is the free LAN tools for the efficient configuration and monitoring of your network.
Find out more about LANCOM's free LANtools.
Inquiry
You have questions about our products or solutions, or are you looking for a LANCOM sales partner? Then let us know your wishes via contact form or feel free to contact us by phone.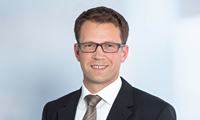 Your contact
Robert Beckmann
Inside Sales International
Telephone: +49 (0)2405 49936 276