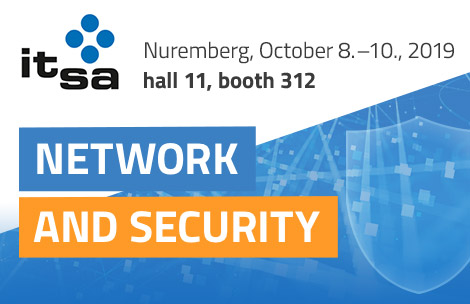 LANCOM and Rohde & Schwarz Cybersecurity
Together at it-sa 2019
A year ago, we were still presenting our goal as our vision. At this year's it-sa, you could experience it live: highly integrated networking and security solutions from a single source – for conventional networks and cloud architectures alike.
+++ To all visitors: thank you for your interest +++
On our events page of our website, you will find the details of further fairs and exhibitions. At these you can meet LANCOM experts in person and get all details on our products and solutions.
Network and security – classic & cloud managed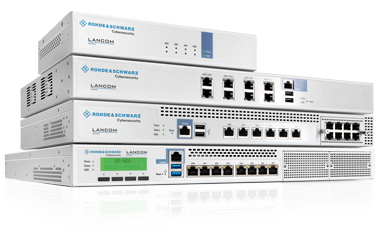 With LANCOM R&S®Unified Firewalls, we've added an important feature to the LANCOM portfolio: cybersecurity.. The easy-to-use, all-in-one solutions ensure maximum security thanks to state-of-the-art security technologies and unified threat management (UTM).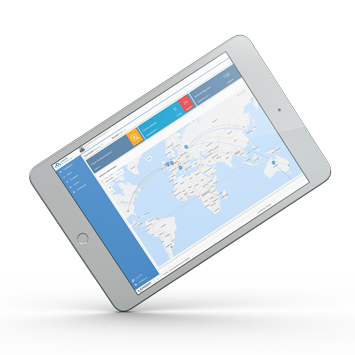 With ongoing digitalization, conventional networking technologies are being increasingly replaced by SDN ("software-defined networking"). In LANCOM networks, the LANCOM Management Cloud – as an intelligent, hyper-integrating control center – can provide WAN, LAN and WLAN functions in the cloud via software-defined networking (SDN).
Premiere at it-sa:
LANCOM R&S®Unified Firewalls are "cloud-ready" and can now be integrated in the holistic management offered by the LANCOM Management Cloud (LMC). This means that the entire LANCOM networking portfolio, consisting of routers, switches, access points – and now firewalls, too – can be managed via a uniform, intuitive cloud-management system. An important step within the LANCOM SD-SECURITY solution!
Rethinking industries: Tailor-made. Field-proven. Made in Germany.
With a great deal of experience under our belts, we offer custom-fit industry solutions for specific requirements in the areas: Public, Healthcare, Retail, Logistics and Hospitality.
Our expertise is convincing. See for yourself by learning about numerous implemented projects. read more

Rohde & Schwarz Cybersecurity trade fair highlights
Rohde & Schwarz Cybersecurity showcased the following solutions at our joint fair stand:
Innovative data security solutions for cloud environments
Extended security for websites, web applications and web services
Network encryption
Endpoint protection (encrypted remote data link, encrypted hard drive and secure web browser)
Mobile security