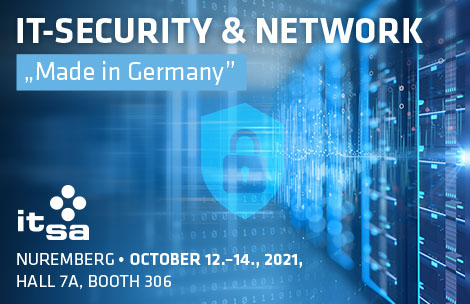 Secure your digital sovereignty with
IT network & security "Made in Europe"
Due to the increasing number of cyber-attacks, modern corporate networks clearly face new challenges for their security solutions. Rely on trustworthy IT security & networking "Made in Germany". Visit LANCOM Systems at the it-sa 2021 from October 12 to 14, and convince yourself of our complete package of cybersecurity & encryption solutions.
NetworkSecurity@LANCOM – highlights at the it-sa
Why networks and IT security belong together.
No digitization without networks. They form the foundation of every strategy – but only if they are secure. LANCOM and Rohde & Schwarz guarantee secure networks for digital sovereignty. Find out from us how this works reliably for medium-sized businesses and enterprise segments.
Cloud-managed security – Maximum protection. Minimal effort.
LANCOM R&S®Unified Firewalls – developed and programmed in Germany – offer a disruptively simple operating and monitoring concept that will support you in implementing a custom-fit security architecture for your network based on state-of-the-art cybersecurity. How this can be implemented with just a few clicks, we will show you.
LANCOM Management Cloud updates – facilitation of daily IT network processes. Security guaranteed.
The LANCOM Management Cloud takes care of the time-consuming, manual firewall configuration as well as the automatic setup of VPN connections between all sites (Auto-VPN). The result: the Unified Firewalls are easy to operate remotely and across all sites, which makes everyday life significantly easier for IT managers – as we will be demonstrating at booth 306!
Legally compliant use of Microsoft 365® & Teams® with LANCOM R&S®Trusted Gate.
Full control over data sharing – for example with collaboration applications such as 365 Office/ Teams, Mail, or Mobile Access. The application secures the exchange of sensitive data between authorized persons thanks to automatic encryption. We would be happy to explain to you why this extraordinary solution is a first in enabling you to use Microsoft 365® & Teams® as well as other public clouds in a legally compliant manner.
it-sa hygiene concept
We are very pleased to finally be able to welcome you in person and on site again this year at the Exhibition Center Nuremberg. To make this possible, NürnbergMesse has developed a viable hygiene concept for it-sa 2021 based on the motto "Personal networking? But secure!", which you can find out about in detail here before your visit: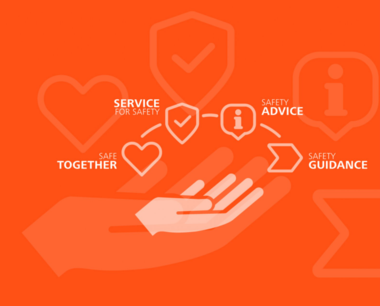 Request free ticket/ Book an appointment
Reserve your free trade fair ticket now and make your personal appointment directly on site to find out about the latest news in the field of NetworkSecurity@LANCOM.
We are looking forward to your visit!