Why VPN for site networking?
Virtual private networks (VPNs) are the most economical solution for securely encrypting the networking of multiple locations, even those that are very far apart. The trick: VPNs use the public medium of the Internet as a communication path and secure the connection in such a way that communication nevertheless remains completely inaccessible to external parties. With a secure VPN connection, companies can connect their branches, subsidiaries, and mobile employees to the internal network.
Compared to VPN for secure and trusted access to networks, ZTNA technology is based on an application-oriented approach. In other words, dedicated and encrypted connections to specific applications are negotiated rather than network access. Based on the zero-trust model, all devices and users are initially distrusted before accessing network applications so that access is denied. Only after verification and authentication are users or devices granted access to applications explicitly permitted or assigned to them.
This approach allows detailed micro-segmentation of applications and users in the network. It can also be used, for example, to ensure that certain departments only have access to applications that are relevant to their work.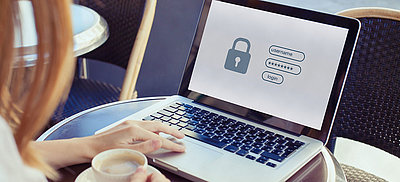 From gateways to VPN software
One-stop solution for all VPN networking needs
Build your trustworthy, flexible, resource-efficient, scalable, and reliable VPN infrastructure with LANCOM now: The LANCOM VPN routers and gateways, firewalls, and the LANCOM Advanced VPN Client offer the right solution for every requirement.
Our powerful portfolio enables professional Internet access for large and medium-sized enterprises, branch offices and home offices with a flexible range of interfaces (fiber, xDSL, Gigabit Ethernet, supervectoring, LTE, LTE-Advanced, and 5G). VPN channels can be upgraded per device through further software upgrades. This makes your network optimally scalable and the infrastructure grows with you as needed – without additional hardware components.
Good, high-performance routers are best matched perfectly to your networking situation. The choice varies depending on the location and size of the network, the environmental conditions, the number of sites or home offices to be integrated, and the desired features such as ports and modules (e.g. mobile communications, Wi-Fi).
The LANCOM Router Matchmaker has been designed to guide you to the ideal router for you in just a few minutes – quickly, conveniently, and with clear answers. Try it out and find the right router for your use case:
We gladly let partners look over our shoulder
Trust also means transparency. That's why we have acquired the IT security mark of the German Federal Office for Information Security (BSI) for our routers. In this way, we show that the labeled LANCOM routers meet the strict security requirements of the BSI and give end users the opportunity to obtain comprehensive information on all the security functionalities of the devices by means of a QR code on the associated BSI platform.