When I founded LANCOM in 2002, I saw the company as a clear counterpart to the increasingly strong dominance of American and Asian IT providers. LANCOM is a company that deliberately develops and markets network solutions and infrastructure components Engineered in Germany - and it works!
We have now been active in the market for 20 years, have sold almost four million products worldwide, and have established a large partner network spanning the whole of Europe. The entire LANCOM team can be proud of this success!
Make our mission yours!
Together we drive the digital change and support our customers in the digitalization and digital transformation of their business processes and ideas. Only if companies and institutions act sovereign independently and sovereign in the area of networks and cybersecurity they can be economically successful. Join us in shaping the digital transformation and do your part to make business and government more digitally independent and fit for the future.

Appreciative corporate culture
Appreciative interaction with each other as well as with partners and customers is the essential ingredient for our joint success. We always act at eye level­ – free from hierarchical boundaries and with maximum transparency. For us, employees and customers are the focus. Because only where there is an open, fair and equal exchange can a respectful contact with the customer also be lived out to the public.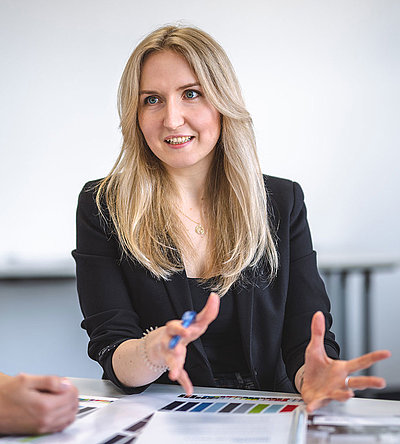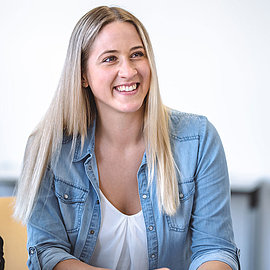 "I am fascinated by the team spirit lived out at LANCOM. Everyone here has an open ear for my questions, you are accepted extremely quick as a new team member in the company and it's great fun to tackle new challenges together."
Anna, Personnel Officer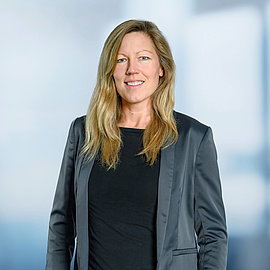 Do you have any questions about our advertised jobs, the company divisions or simply about LANCOM as an employer? Meet us for a coffee without obligation! Feel free to send us an appointment suggestion for an exchange via a medium of your choice or directly on site. Any questions? Make an appointment now!
Your contact:
Sonja Schumacher, Human Resources