How do companies and organizations better protect their IT networks?
It seems as inevitable as the proverbial death and taxes: Going hand-in-hand with the rapid increase in digitalization is an exponential growth in the number of attacks on IT systems, and thus on network security. Any security concept must take these dynamic developments into account and continuously adapt to the ongoing threat situation. Effective IT security uses the "onion principle" – attacks are intercepted by successive layers, each of which represents an increasing level of security.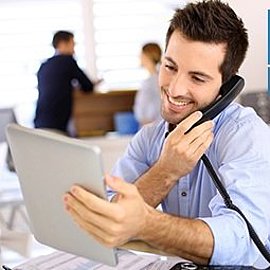 You have questions about our products or solutions, or are you looking for a LANCOM sales partner? Then let us know your wishes via contact form or feel free to contact us by phone.

Inside Sales International Team
Phone: +49 (0)2405 49936 122